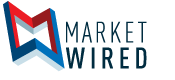 Mansfield-Martin Exploration Mining, Inc. Announces Appointment of Directors
/EINPresswire.com/ -- TOMBSTONE, AZ--(Marketwired - May 16, 2017) - Mansfield-Martin Exploration Mining, Inc. (OTC PINK: MCPI) announced today the appointment of two directors: Thomas P. McGovern, PE, RLS, LEED, AP, ENV SP; and Robert Lloyd, LLM.
Mr. McGovern has more than 40 years of experience in the design and management of civil engineering and surveying projects for both public and private sector clients, with experience in the design and management of major roadways under local, state, and federal-aid criteria, as well as citizen participation programs under federal-aid/EIS requirements, as well as Tucson's and Pima County's roadway development processes. His background also includes flood control projects, hydraulic and fluvial studies, bank protection design, and FEMA Flood Insurance Studies. Among other civic posts, Mr. McGovern has served as President of the American Council of Engineering Companies of Arizona; a board member of the Southern Arizona Leadership Council; and a member of the Arizona Association for Economic Development.
Mr. Lloyd was CEO and corporate legal counsel of Brazilian Resources, Inc., and chief legal counsel and secretary of Jaguar Mining Inc., an operating subsidiary of Brazilian organized as a Canadian corporation, from 2006 to 2014. He currently serves as a director for Brazilian. Brazilian was a resources conglomerate, with interests in food production and processing as well as extractive industries. Jaguar owns and operates gold mining concessions in Brazil, producing over 95,000 oz. gold per year. During Mr. Lloyd's tenure, Jaguar was listed on the Toronto Stock Exchange and, in 2009, became dual listed on the NYSE, with a peak market capitalization of over $1.5b. Mr. Lloyd was primarily responsible for Brazilian's and Jaguar's capital offerings (over $1b. during his service) and regulatory compliance, including the coordination of cross-border reporting obligations necessary for dual listings on Canadian and U.S. exchanges.
Company President, John T. Bauska, stated, "Mr. McGovern and Mr. Lloyd bring skill sets to Mansfield-Martin that we need now. Tom has a top-notch civil engineering background as well as great connections with state and local government agencies and citizen constituencies. When we kick off our harvesting and re-entry work in the Tombstone Mining District, Tom will help on our permitting and government relations. Bob has shepherded the legal and compliance aspects of big mining projects, with an emphasis on capitalization and cross-border reporting and compliance. We know that financing is a special challenge for junior mining companies, and access to Canadian markets and Bob's long-time contacts will be useful. Tom and Bob are quality professionals and have done the things we're setting out to now do. We look forward to their serving as active directors."