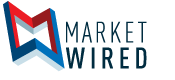 Airgain Joins LoRa Alliance(TM) and Announces First Product Shipments into United States Carrier Trials of the LoRaWAN(TM) Protocol
/EINPresswire.com/ -- SAN DIEGO, CA--(Marketwired - May 15, 2017) - Airgain, Inc. (NASDAQ: AIRG), a leading provider of embedded and external antenna technologies used to enable high performance wireless networking, today announced it has become a member of the LoRa Alliance™, along with its first shipments of a new line of antennas designed specifically for Internet of Things (IoT) Low Power Wide Area (LPWA) network connections.
Airgain recently commenced initial shipments of the new antennas, for deployment in a network trial utilizing the LoRaWAN™ protocol for a large North America carrier. The Airgain product offering for LPWA networks includes embedded and external indoor and outdoor antennas, designed to provide optimal performance in frequency bands used domestically and internationally, as required for IoT and LPWAN communications.
Airgain is now a member of the LoRa Alliance, which along with its LoRaWAN ecosystem, is one of the fastest growing alliances in the IoT sector. According to a Machina Research1 2016 report, the number of IoT connections globally will grow to 27 billion connections in 2025, with LPWA connections making up 11%, or approximately 3 billion. The majority of other IoT wireless connections consist of short-range technologies such as Wi-Fi, ZigBee, and wireless components for which Airgain is already an established embedded antenna technology leader.
Geoff Mulligan, Chairman of the LoRa Alliance, said, "Airgain is joining our dynamic global roster of over 450 members from telecommunication companies, equipment manufacturers, system integrators, sensor manufacturers, entrepreneurial startups, and semiconductor providers. This broad ecosystem gains a valuable addition with Airgain, enabling even more collaboration to push the boundaries of IoT innovation. Airgain's carrier trial is another exciting example of our many member successes in deploying the LoRaWAN standard."
Michael Crudele, President of Arcadian Inc., a North America distributor for Airgain antennas, said, "Airgain has reacted very quickly to the needs of the Industrial IoT market in North America, leveraging its IoT antenna technology to produce compact, rugged, and high performance products for LPWA connectivity applications. Airgain's products utilize a UV and salt spray resistant enclosure designed to provide maintenance free operation in the field. We are very excited to be a North American distributor for these products."
Airgain will be attending Computex in Taipei, Taiwan from May 31 to June 2, 2017. We invite you to join us at our suite in the Grand Hyatt Taipei to view product demonstrations and discuss our latest technology solutions. Airgain's latest innovations will be on display, including our new IoT product offerings and automotive connectivity solutions. Contact us at computex@airgain.com to request a meeting.
About Airgain, Inc.
Airgain is a leading provider of embedded antenna technologies used to enable high performance wireless networking across a broad range of home, enterprise, and industrial devices. Our innovative antenna systems open up exciting new possibilities in wireless services requiring high speed throughput, broad coverage footprint, and carrier grade quality. Our antennas are found in devices deployed in carrier, enterprise, and residential wireless networks and systems, including set-top boxes, access points, routers, gateways, media adapters, digital televisions, and Internet of Things (IoT) devices. Airgain partners with and supplies the largest blue chip brands in the world, including original equipment and design manufacturers, chipset makers, and global operators. Airgain is headquartered in San Diego, California, and maintains design and test centers in San Diego, Cambridge, United Kingdom, and Suzhou and Shenzhen, China. For more information, visit airgain.com.
Airgain and the Airgain logo are registered trademarks of Airgain, Inc.
Forward-Looking Statements
Airgain cautions you that statements in this press release that are not a description of historical facts are forward-looking statements. These statements are based on the company's current beliefs and expectations. These forward-looking statements include statements regarding the number and growth of the IoT and LPWA connections globally, and our intent to be a major provider of antenna innovation for the long range IoT sector. The inclusion of forward-looking statements should not be regarded as a representation by Airgain that any of our plans will be achieved. Actual results may differ from those set forth in this press release due to the risk and uncertainties inherent in our business, including, without limitation: the market for our antenna products is developing and may not develop as we expect; trends driving demand for our antenna products in wireless devices; risks associated with our products not meeting the needs of our customers, including achieving performance, shortened development time and cost benefits; and our products are subject to intense competition, and competitive pressures from existing and new companies may harm our business, sales, growth rates and market share; and other risks described in our prior press releases and in our filings with the Securities and Exchange Commission, including under the heading "Risk Factors" in our Annual Report on Form 10-K and subsequent filings on Form 10-Q. You are cautioned not to place undue reliance on these forward looking statements, which speak only as of the date hereof, and we undertake no obligation to revise or update this press release to reflect events or circumstances after the date hereof. All forward-looking statements are qualified in their entirety by this cautionary statement, which is made under the safe harbor provisions of the Private Securities Litigation Reform Act of 1995.
About the LoRa Alliance™
The LoRa Alliance is an open, nonprofit association that has grown to more than 460 members since its inception in March 2015, becoming one of the largest and fastest-growing alliances in the technology sector. Its members are closely collaborating and sharing their experience to promote the LoRaWAN protocol as the leading open global standard for secure, carrier-grade IoT LPWAN connectivity. With the technical flexibility to address a broad range of IoT applications, both static and mobile, and a certification program to guarantee interoperability, LoRaWAN has already been deployed by major mobile network operators globally with wide expansion anticipated in 2017.
About LoRaWAN™ Technology
The technology used in a LoRaWAN network is designed to connect low-cost, battery-operated sensors over long distances in harsh environments that were previously too challenging or cost-prohibitive to connect. With its unique penetration capability, a LoRaWAN gateway deployed on a building or tower can connect to sensors more than 10 miles away or to water meters deployed underground or in basements. The LoRaWAN protocol offers unique and unequaled benefits in terms of bi-directionality, security, mobility and accurate localization that are not addressed by other LPWAN technologies. These benefits will enable the diverse use cases and business models that will grow deployments of LPWAN IoT networks globally. For Media enquiries relating to the LoRa Alliance please contact Eric Lawson at Impress Labs at 480-276-9572 or eric@impresslabs.com or media@lora-alliance.org
For more information, visit https://www.lora-alliance.org.
About Arcadian, Inc.
Arcadian, Inc. is an industry-leading distributor of antennas and wireless components for the DAS (Distributed Antenna Systems), M2M (Machine to Machine) and RFID (Radio Frequency Identification) markets. The firm is a Master Stocking Distributor for RFMAX, Laird Technologies, Pulse/Larsen Electronics, Times-7, MTI Wireless Edge and others. Arcadian was established in 2000 by industry veteran Michael Crudele, and is based in Little Falls, NJ. The company is privately held, and maintains offices in NJ and Tempe, AZ.
For more information, visit http://www.arcadianinc.com or http://www.rfmax.us.
Contact: Michael Crudele, 888-925-5967 ext. 90, mikec@arcadianinc.com
1 Buckland, Emma, Ranken, Margaret, Arnott, Matt, and Owen, Pierce. "IoT Global Forecast & Analysis 2015-25" Strategy Report. Machina Research, 5 Aug. 2016.
Company Contact
Alexis Waadt
Director of Investor Relations
Airgain, Inc.
investors@airgain.com

Investor Contact
Matt Glover or Najim Mostamand
Liolios Group, Inc.
+1 949 574 3860
AIRG@liolios.com