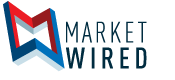 American Family Housing Announces New Board Member
Community Leader Glenn Williams Joins Board of Thriving Southern California Nonprofit
/EINPresswire.com/ -- MIDWAY CITY, CA--(Marketwired - May 15, 2017) - American Family Housing (AFH) -- a nonprofit organization that provides housing and related services to low income and/or homeless families and adults -- is pleased to announce the recent election of Glenn Williams as a member of its prestigious board of directors.
A proven leader in the fields of advertising and marketing, Williams has more than 25 years of experience in the insurance industry, where he wrote and produced national television commercials, managed websites and social media efforts as well as directed the internet agent recruitment process for life and health insurance companies. He also managed the creative development process for print and electronic media for one of the largest direct response life insurance companies in the United States and organized multiple national and international sales meetings and annual sales conventions. Williams discovered American Family Housing after attending the Board Connection class held by OneOC.
"What drew me to get involved with American Family Housing was not only the pioneering concept of Potter's Lane -- the first example in the nation of a multi-unit permanent housing complex fashioned from steel shipping containers, but also the additional programs that AFH offers, including assistance to people who might not be homeless, but have low incomes," said Williams. "My goal as a new member of the board is to ensure that communities similar to Potter's Lane are replicated and to increase awareness of all the activities and programs provided by AFH."
Built and managed by AFH and opened earlier this year, Potter's Lane is an energy- efficient and sustainable housing site which fulfills one of Southern California's greatest needs: permanent housing for chronically homeless veterans. With this project, AFH joins a revolution that is bringing an end to chronic homelessness among our nation's veterans in major metropolitan centers throughout the U.S.
"I am thrilled to welcome Glenn to our board," says AFH's president and CEO, Donna Gallup. "His dedication and passion for Potter's Lane will ensure our efforts will be noticed and expanded. His unique expertise will surely guide this organization and help AFH continue to provide housing and support to those most vulnerable in our community."
For more information, visit www.afhusa.org. With media inquiries, please call Leslie Licano at 949-733-8679 ext. 101 or email Leslie@beyondfifteen.com.
ABOUT AMERICAN FAMILY HOUSING: Founded in 1985, American Family Housing (AFH) is a nonprofit organization that provides a continuum of housing and a broad spectrum of services to vulnerable populations facing barriers to achieving housing stability, including war veterans and adults with disabilities and mental illness. Operating 63 housing sites, with 282 units that serve more than 1,000 adults and children each year in Los Angeles, Orange and San Bernardino counties, AFH is committed to permanently ending the cycle of homelessness, helping low-income families and adults achieve a self-sustaining way of life and become active members of their communities.
Image Available: http://www2.marketwire.com/mw/frame_mw?attachid=3139570