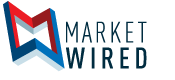 RioCan Real Estate Investment Trust Announces May 2017 Distribution
/EINPresswire.com/ -- TORONTO, ONTARIO--(Marketwired - May 15, 2017) - RioCan Real Estate Investment Trust ("RioCan") (TSX:REI.UN) today announced a distribution of 11.75 cents per unit for the month of May. The distribution will be payable on June 7, 2017 to unitholders of record as at May 31, 2017.
About RioCan
RioCan is Canada's largest real estate investment trust with a total enterprise value of approximately $14.6 billion as at March 31, 2017. RioCan owns and manages Canada's largest portfolio of shopping centres with ownership interests in a portfolio of 300 Canadian retail and mixed use properties, including 15 properties under development, containing an aggregate net leasable area of 46 million square feet. For the past 25 years, we have shaped the future, sensibly cultivated growth, and taken our stakeholders and partners wherever they needed to go. Currently, we have approximately 6,250 retail tenants and 700 employees with a presence from coast to coast. We know that there is a home for every retailer. Whether we find it today or build it for tomorrow, we deliver real vision, solid ground. For more information, visit www.riocan.com.
RioCan Real Estate Investment Trust
Christian Green
Assistant Vice President, Investor Relations & Compliance
416-864-6483
www.riocan.com