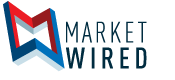 Grand Havana Updates Strategic Priorities; Confirms Product Availability With Its New Product Locator Online and Outlines Long-Term Financial Targets
/EINPresswire.com/ -- MIAMI, FL--(Marketwired - May 15, 2017) - Junkie Dog, Inc.® (OTC: JKDG) and its wholly owned subsidiary GRAND HAVANA, INC. a specialty coffee and tea roaster and distributor of premium Cuban style espresso and tropical flavored teas, is proud to outline its 2017 Year to Date progress on key strategic priorities and discuss long-term financial targets.
Strategic Priorities
The Company provides updates on the key initiatives under its strategic framework, which focuses on creating value by connecting the business end-to-end. Under this framework, which the Company calls Interconnecting Retail, the Company continues to be centered on Customer Experience, Product Authority and Productivity, with a continued focus on increasing revenues. The company recently successfully acquired Cafesa, Inc. adding positive cash flow to its growing revenues. We are seeking more acquisition opportunities to consolidate our wholesale division. The company is seeking the assistance of national business brokers to find the next potential acquisition. Details will be made available when negotiations are consummated. We have filed for a name change and symbol with FINRA and engaged the accounting firm of D Brooks and Assoc. to complete our necessary filing.
Customer Experience
The Company has updated it corporate website to provide an overview of its targeted customer base. On its locator section of the home page It will also discuss how it is focused on connecting its passion for customer service to changing customer needs and expectations in order to provide a frictionless experience in its stores, online, wholesale accounts, or in customers' homes and offices.
Product Authority
The Company will discuss how it continues to balance the art and science of retail and wholesale by consistently delivering the best quality and tasting products to its customers. We are gearing up to launch our Organic Pink Beauty product line in the upcoming weeks, a collaboration with EBEAUTY.COM
Targeted Growth Areas
The Company will update its addressable market in the U.S. and highlight key opportunities to drive higher sales. The Company is in negotiations to sell our coffee products at university dormitories nationwide. In the upcoming weeks we will announce completed deals and where they are located nationally.
Please visit our website (grandhavanacoffee.com)The online store will air nationally very shortly and will include our redesigned labels and packaging. Once again we would like to thank all our past, present and future shareholders for your support.
About Grand Havana Coffee Company
Grand Havana Coffee is a Miami-based specialty coffee retailer and wholesaler. GH specializes in the small-batch roasting of Cuban style espresso coffee beans, masterfully blended by legendary roaster, Luis Bustelo, the original master blender of the Cuban espresso. The company focuses on taking the product mainstream following the massive popular demand for our specialized roasting blend, with over 3.5 million cups of espresso served.
Grand Havana Coffee is the consumer's brand of choice for delving into the essence, allure and nostalgia of old Havana, with all its coffee products roasted and packaged in Miami, Florida USA.
Safe Harbor Statement: The information posted in this release may contain forward-looking statements within the meaning of the Private Securities Litigation Reform Act of 1995. You can identify these statements by use of the words "may," "will," "should," "plans," "explores," "expects," "anticipates," "continue," "estimate," "project," "intend," and similar expressions. Forward-looking statements involve risks and uncertainties that could cause actual results to differ materially from those projected or anticipated. These risks and uncertainties include, but are not limited to, general economic and business conditions, effects of continued geopolitical unrest and regional conflicts, competition, changes in technology and methods of marketing, and various other factors beyond the Company's control. The Company neither intends, nor assumes any obligation, to update or revise these forward-looking statements in light of developments which differ from those anticipated.

EIN Presswire does not exercise editorial control over third-party content provided, uploaded, published, or distributed by users of EIN Presswire. We are a distributor, not a publisher, of 3rd party content. Such content may contain the views, opinions, statements, offers, and other material of the respective users, suppliers, participants, or authors.