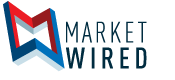 The Agency Launches Pacific Palisades Office
Beverly Hills-Based Luxury Real Estate Firm Further Expands to The Westside
The Arana Family at The Agency's Pacific Palisades office opening
Click here for high-resolution version
Kyle Richards Umansky and Mauricio Umansky at the Palisades office, The Agency's 10th location worldwide
Click here for high-resolution version
Kathrin Nicholson, Mauricio Umansky, Stephen Sigoloff, Billy Rose, Santiago Arana, Monique Navarro, and Danny Brown celebrating the opening of The Agency's Pacific Palisades office
Click here for high-resolution version
Santiago Arana, Billy Rose, Mauricio Umansky
Click here for high-resolution version
PACIFIC PALISADES, CA--(Marketwired - May 15, 2017) - Beverly Hills-based, billion-dollar real estate brokerage and lifestyle company, The Agency, has announced the opening of its office in Pacific Palisades. The Palisades office will be The Agency's 10th location worldwide and will be led by Santiago Arana, Principal at The Agency and a Pacific Palisades resident. Arana is an accomplished industry veteran ranking among the Top 250 Realtors in the U.S by REALTrends, has been named by Variety as one of their Real Estate Elite five years running and noted among The Hollywood Reporter's Top 25 Real Estate Agents. In 2016, Arana ranked #11 in the country, #4 in California and #1 west of the 405 freeway by REALTrends.
"The Agency specializes in luxury real estate and, in the past few years, we have seen a significant uptick of $3 million and above home sales in the Palisades," Arana said. "Opening our Pacific Palisades office is a natural expansion of The Agency and will further allow us to service our clients in this thriving market."
"We have been very active in Pacific Palisades since the inception of The Agency and with Santiago leading our new office, we are confident we will further solidify our foothold in the area as we continue to grow throughout California and beyond," added Mauricio Umansky, CEO and Founder, The Agency.
The new office will occupy 860 Via De La Paz, Suite D2, in the heart of the Palisades Village. The office will serve The Agency's clients and offer them the best in residential sales, leasing and luxury vacation rentals. A highly sought-after residential neighborhood in Southern California, Pacific Palisades is known for its coastal beauty and quaint charm.
An affiliate of London-based Savills, a leading global real estate firm, The Agency has closed more than $8.62 billion in real estate transactions since its inception in 2011, and has established itself as the preeminent player in luxury real estate. The Agency has offices in Beverly Hills, Brentwood, Venice, Calabasas, Palm Springs, Phoenix, Turks and Caicos, Los Cabos and Punta de Mita.
About The Agency
The Agency is a full-service, luxury real estate brokerage and lifestyle company that has redefined and modernized the real estate industry. To put it simply, we do things differently. The Agency set out to foster a culture of collaboration in which the collective talents, resources and networks of our world-class team would benefit our clients every step of the way. Our spirit of innovation has led the way in the advancement of our industry, and we offer a fresh, forward-thinking approach that reaches all corners of the globe. The Agency represents clients worldwide in the residential, new development, resort and luxury leasing industries, with some of the most visible and high-end properties in the country among our vast portfolio.
/EINPresswire.com/ -- Image Available: http://www.marketwire.com/library/MwGo/2017/5/12/11G138760/Images/agency3-ab7ae6627144bfb39e04e806c620dbc8.jpg
Image Available: http://www.marketwire.com/library/MwGo/2017/5/12/11G138760/Images/agency2-203fdeb04770a8e788010354368527b6.jpg
Image Available: http://www.marketwire.com/library/MwGo/2017/5/12/11G138760/Images/agency1-936509da96cf8c8fa634fbdbf8a68ced.jpg
Image Available: http://www.marketwire.com/library/MwGo/2017/5/12/11G138760/Images/Image_1-1100640361e29d3789302cf19be87f75.jpeg