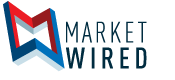 Symmetry Announces Its Participation at SAPPHIRE NOW(R) to Showcase SAP-Certified Cloud Hosting and Operations Services for SAP HANA(R)
Deep Expertise in SAP(R) Application Management, Customer Experience, and Proven Track Record in SAP HANA(R) Migrations to Be Featured
/EINPresswire.com/ -- ORLANDO, FL--(Marketwired - May 15, 2017) - SAPPHIRE - Booth #957 - Symmetry, a certified SAP partner and leading provider of SAP-certified hosting services, cloud services, and operations services for the SAP HANA® platform, today announced that it will exhibit at the 2017 SAPPHIRE NOW® conference being held May 16-18 in Orlando in booth #957.
Symmetry's executives, subject matter experts and solution architects will host and demonstrate its broad range of services and offerings for SAP® solutions, and share valuable perspective on topics related to SAP HANA including migration strategies, security considerations, platform virtualization and performance monitoring. Symmetry representatives will also be available to discuss strategic considerations such as SAP outsourcing options, remote managed-cloud and application services, and strategies to leverage the latest SAP technologies -- specifically SAP HANA.
Whether you're looking to learn the ins and outs of compliance, hear helpful tips and real-world case studies about SAP migration, or chat about your own SAP needs, there are a variety of highly relevant sessions. To see a full schedule and reserve your spot at a session, click here.
"SAPPHIRE NOW is the premier event for showcasing the power of properly designed, deployed and managed SAP solutions," said Pete Stevenson, Chairman and CEO of Symmetry. "Symmetry is aligned with SAPs' focus on driving business innovation with simplicity by connecting people, devices, and business networks in real time to support the development of new business models. Our foundation is based on a combination of deep technical expertise, proven experience with SAP HANA deployments, and hi-touch collaborative approach to solution design backed by a deep commitment to serve as a true operating extension of our customers' IT team."
Symmetry, a partner of SAP since 2005 and an early adopter of SAP HANA technology, specializes in cloud hosting and application management services for SAP solutions. Symmetry also delivers a wide range of SAP platform services ranging from remote Basis support, security services, upgrade and migrations services, to a full suite of GRC software designed to streamline SAP audit and compliance requirements. Large and midsize enterprises across multiple industries rely on Symmetry's deep SAP domain expertise and years of experience to deliver secure, high-performing cloud hosting and ultra-responsive application support to power their day-to-day business operations and achieve their strategic IT objectives.
Click here for more information and to schedule an onsite strategy meeting at SAPPHIRE with a member of the Symmetry team to learn more regarding Symmetry's cloud hosting services, technical managed services, support of SAP HANA and much more.
SAPPHIRE NOW and ASUG Annual Conference are the world's premier business technology event and largest SAP customer-run conference, offering attendees the opportunity to learn and network with customers, SAP executives, partners and experts across the entire SAP ecosystem.
About Symmetry
Symmetry™ is a leading applications management and hybrid cloud hosting solution provider with deep expertise in SAP application management. An SAP partner since 2005, Symmetry is certified in SAP Hosting, Cloud and SAP HANA® Operations. As a true extension of your IT team, Symmetry places a laser focus on the customer's experience and offers highly flexible, tailored solutions to the meet the unique business needs of enterprise clients. Symmetry supports global enterprises across all industries through a customer centric high-touch approach that delivers deep technical expertise combined with scalable, redundant, high availability cloud infrastructure supported by a 24x7x365 operations support model. With a long history and proven methodology for delivering hybrid solutions comprised of managed private cloud hosting infrastructure with enterprise application management services, Symmetry delivers IT solutions that help reduce the total cost of ownership and maximize the performance and security of our customers' most mission critical systems. Learn more at www.symmetrycorp.com
SAP, SAPPHIRE NOW, SAP HANA and other SAP products and services mentioned herein as well as their respective logos are trademarks or registered trademarks of SAP SE (or an SAP affiliate company) in Germany and other countries. See http://www.sap.com/corporate-en/legal/copyright/index.epx for additional trademark information and notices. All other product and service names mentioned are the trademarks of their respective companies.
For press inquiries and more information contact:

Carter Cromley
Email Contact
(703) 861-7245