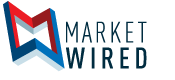 American Hotel Income Properties REIT LP Announces Election of Minaz Abji to Board of Directors
/EINPresswire.com/ -- VANCOUVER, BC--(Marketwired - May 15, 2017) - American Hotel Income Properties REIT LP ("AHIP") (TSX: HOT.UN) (OTCQX: AHOTF) announced today that senior hotel industry executive Mr. Minaz Abji was elected to its Board of Directors at its annual and special meeting of unitholders held on May 10, 2017.
With an extensive and distinguished background in the hotel industry, Mr. Abji is currently a Senior Advisor at Host Hotels and Resorts, Inc. ("Host Hotels") where he served for 13 years as the Executive Vice President of Asset Management with responsibility for global asset management, portfolio analysis and revenue management. Host Hotels is the largest hotel REIT in the world with an enterprise value of approximately US$17 billion.
Prior to joining Host Hotels, Mr. Abji served as the President of Canadian Hotel Income Properties REIT ("CHIP REIT") and worked for Starwood Hotels and Resorts and Westin (until its acquisition by Starwood) in Canada in various senior management positions. He also was Chair of the American Hotel and Lodging Educational Foundation and currently serves on the Board of Trustees. Mr. Abji was also Board member and Chair of the Audit Committee for the American Hotel and Lodging Association and a Board member for the U.S. Travel Association. He was recently awarded the 2016 Above and Beyond Hotel Industry Humanitarian Award at the 22nd Annual "The Lodging Conference".
"Mr. Abji's extensive experience and expertise in the hotel industry with a market leading hotel REIT provides a powerful boost and a welcome addition to the Board," said Rob O'Neill, CEO of AHIP. "His experience and track record in global hotel operations, asset management, corporate finance, real estate investment and value enhancement speaks to his standing within our industry. We look forward to his insights and contributions as a member of the AHIP Board as we continue to pursue a strategy that seeks growth opportunities for premium branded, select-service hotels in secondary U.S. markets."
ABOUT AMERICAN HOTEL INCOME PROPERTIES REIT LP
AHIP is a limited partnership formed under the Limited Partnerships Act (Ontario) to invest in hotel real estate properties located substantially in the United States and engaged primarily in growing a portfolio of premium branded, select-service hotels in larger secondary markets with diverse and stable demand generators as well as long standing contractual railway customers.
AHIP's long-term objectives are to build on its proven track record of successful investment, deliver reliable and consistent U.S. dollar denominated distributions to unitholders and add value through ongoing growth of its diversified hotel portfolio.
THE TORONTO STOCK EXCHANGE HAS NOT REVIEWED AND DOES NOT ACCEPT RESPONSIBILITY FOR THE ADEQUACY OR THE ACCURACY OF THIS NEWS RELEASE.
For further information, please contact:

Andrew Greig, Investor Relations
American Hotel Income Properties REIT LP
Suite 1660 - 401 West Georgia Street, Vancouver, B.C. V6B 5A1
Phone: 604-633-2857
Email: agreig@ahipreit.com