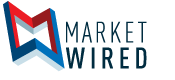 Pure Multi-Family REIT LP Announces Update and Amendment to Proposal at Its Annual and Special Meeting
VANCOUVER, BC--(Marketwired - May 12, 2017) - Pure Multi-Family REIT LP ("Pure Multi-Family") (TSX VENTURE: RUF.U) (TSX VENTURE: RUF.UN) (TSX VENTURE: RUF.DB.U) (OTCQX: PMULF) today announced certain amendments to its proposed amended and restated unitholders rights plan agreement (as so proposed to be amended and restated, the "Rights Plan") with Computershare Investor Services Inc., which will be voted upon at its annual and special meeting of unitholders to be held at 11:00 am (Vancouver time) on May 25, 2017, following discussions with Institutional Shareholder Services ("ISS"), a proxy voting advisory firm.
As a result of Pure Multi-Family's continued commitment to implementing good governance practices, the board of directors of Pure Multi-Family REIT (GP) Inc., the governing general partner of Pure Multi-Family, has agreed to revise the Rights Plan to reflect the recommendations of ISS, as follows:
Section 1.5 of the Rights Plan will be deleted and replaced with the following:

"For the purposes hereof, a Person is acting jointly or in concert with every Person who, as a result of any agreement, commitment or understanding, whether formal or informal, with the first Person or any Associate or Affiliate thereof, acquires or offers to acquire Units (other than (i) customary agreements with and between underwriters and/or banking group members and/or selling group members with respect to a public offering or private placement of securities, and (ii) pledges of securities in the ordinary course of business)."


Section 5.19 of the Rights Plan will be deleted and replaced with the following:

"All actions, calculations, interpretations and determinations (including all omissions with respect to the foregoing) which are done, made or approved by the Directors, acting in good faith for the purposes hereof, (a) may be relied on by the Rights Agent, and (b) shall not subject the Directors to any liability to the holders of the Rights or to any other parties."
Pure Multi-Family initiated the changes to the Rights Plan, as set out above, in an effort to continually improve its governance practices to satisfy the most current criteria of its investors and proxy advisory firms. The Rights Plan, other than the changes described herein, is more fully described in Pure Multi-Family's Information Circular dated April 10, 2017, available on SEDAR at www.sedar.com. The Rights Plan, with the amendments described herein, is available, free of charge, upon written request to the Chief Financial Officer of the Pure Multi-Family, Suite 910, 925 West Georgia Street, Vancouver, British Columbia, V6C 3L2 and will be available on SEDAR at www.sedar.com.
About Pure Multi-Family REIT LP
Pure Multi-Family is a Canadian based, publically traded vehicle which offers investors exclusive exposure to attractive, institutional quality U.S. multi-family real estate assets.
Additional information about Pure Multi-Family is available at www.puremultifamily.com and www.sedar.com.
NEITHER THE TSX VENTURE EXCHANGE NOR ITS REGULATION SERVICES PROVIDER (as that term is defined in policies of the TSX Venture Exchange) ACCEPTS RESPONSIBILITY FOR THE ADEQUACY OR THE ACCURACY OF THIS RELEASE.
/EINPresswire.com/ -- For more information, please contact:
Andrew Greig,
Director of Investor Relations

Pure Multi-Family REIT LP
Suite 910, 925 West Georgia Street
Vancouver, BC V6C 3L2
Phone: (604) 681-5959 or (888) 681-5959
E-mail: agreig@puremultifamily.com