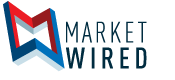 One Horizon Group Regains Compliance with NASDAQ Listing Requirements
/EINPresswire.com/ -- LIMERICK, IRELAND--(Marketwired - May 12, 2017) -  One Horizon Group, Inc. (NASDAQ: OHGI), the award winning mobile VoIP software provider for telecommunications operators1, today announced receiving notice from The NASDAQ Stock Market LLC (NASDAQ) on May 12, 2017 indicating that the Company has regained compliance with the minimum bid price requirement under NASDAQ Listing Rule 5550(a)(2) for continued listing on The NASDAQ Capital Market. Accordingly, One Horizon Group is in compliance with all applicable listing standards and its common stock will continue to be listed on The NASDAQ Capital Market. NASDAQ considers the matter closed.
About One Horizon Group, Inc.
One Horizon Group, Inc. (NASDAQ: OHGI) is a leading developer and operator of carrier-grade optimized VoIP solutions for mobile telcos and enterprises. The company currently services over 43 million subscribers across 20 licensed brands worldwide. The technology is one of the world's most bandwidth-efficient mobile VoIP, messaging and advertising platforms for smartphones. Founded in 2012, the Company now has operations in Ireland, Switzerland, the United Kingdom, China, India, Singapore, Hong Kong and Latin America. For more information on the Company please visit http://www.onehorizongroup.com.
1 http://smart.com.ph/About/newsroom/press-releases/2017/03/13/smart-is-anvil-company-of-the-year-anew
Safe Harbor Statement
This news release may contain "forward-looking" statements. These forward-looking statements are only predictions and are subject to certain risks, uncertainties and assumptions that could cause actual results to differ from those in the forward looking-statements. Potential risks and uncertainties include such factors as uncertainty of consumer demand for the Company's products, as well as additional risks and uncertainties that are identified and described in Company's SEC reports. Actual results may differ materially from the forward-looking statements in this press release. Statements made herein are as of the date of this press release and should not be relied upon as of any subsequent date. The Company does not undertake, and it specifically disclaims, any obligation to update any forward-looking statements to reflect occurrences, developments, events or circumstances after the date of such statement.