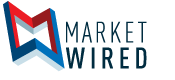 American Housing Income Trust, Inc. Approves Change of Company Name and Symbol
/EINPresswire.com/ -- PHOENIX, AZ--(Marketwired - May 12, 2017) -  American Housing Income Trust Inc. (OTCQB: AHIT) is pleased to announce it has approved the change of company name and symbol to reflect the new company direction.
The company has been diligent in filing the proper documentation to change classification and domiciles from the State of Maryland to the State of Wyoming and re-classifying our SIC while also changing out ticker symbol. "We feel Wyoming is the right state for our domicile because there is no state income tax and the corporate cost is one of the lowest in the country" says Michael Ogburn, CEO. Corix also has populated their new website which can be found at www.corixbioscience.com. The new core business will be from "cell to sale" in the production of Cannabidoil, commonly known as CBD oil that is extracted from the industrial hemp plant.
Not to be confused with the cannabis or "marijuana" plant as it commonly is, industrial hemp looks and smells very close to marijuana but has little to zero THC, the cannabinoid that gets a user "high". Ogburn states, "Our vision is to be the first fully integrated CBD grower and manufacture of CBD oil in the country. We are in the design phase of a state of the art 80,000 square foot facility that we plan to break ground on this summer. It will have a tissue cell culture lab, drying and extraction capabilities. We are also planning on over 180,000 square feet of greenhouse for research."
AHIT merged with IX Biotechnology Inc. earlier this year and assumed their business relationships and land leases with Native American Indian Tribe Members. "IX had the foundation and beginning stages of the model in process, and together with the AHIT team and its assets, we can see the vision through and become the largest CBD producer in the country," states Ogburn.
Details of the progress of change in domicile will be made public as they become available.
About American Housing Income Trust, Inc.
Corix Bioscience, Inc. ("Corix") is a Maryland corporation in the process of converting to a Wyoming corporation is listed OTCQB:AHIT as a fully reporting SEC company. Corix intends on being the largest producer of certified organic CBD oil in the United States -- a market that is growing at a rate of 700% annually and expected to be over $2 billion by 2020 according to Fortune Magazine. Corix will be a fully-integrated seed-to-shelf certified organic biotechnology company. Corix, through its Real Estate Committee, also owns, operates and develops real estate assets in 3 western states and is headquartered in Phoenix, Arizona.
Forward Looking Statement
This press release, and those statements regarding IXB and the Company, contain forward-looking statements that relate to expectations, beliefs, projections, future plans and strategies, anticipated events and similar expressions. Forward-looking statements may be identified by use of words such as "may," "will," "should," "expects," "intends," "plans," "anticipates," "believes," "estimates," or "potential" or similar words or phrases which are predictions of or indicate future events or trends. Statements such as those concerning potential acquisition activity, investment objectives, strategies, opportunities, other plans and objectives for future operations or economic performance are based on the Company's current expectations, plans, estimates, assumptions and beliefs that involve numerous risks and uncertainties. You are cautioned not to place undue reliance on any forward-looking statements and the Company disclaims any obligation to publicly update or revise any forward-looking statement to reflect changes in underlying assumptions or factors, new information, future events or other changes. Please refer to Company's filings with the Securities and Exchange Commission for further information.
Related Links
http://www.corixbioscience.com
http://www.ahitrust.com