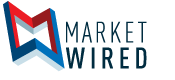 Young Footballers from Antigua and Trinidad emerge as winners of Flow Ultimate Football Experience
Mission Accomplished: Che Benny, 16, second from left, stands as one of the winners of the Flow Ultimate Football Experience. (L-R)Cindy Ann Gatt, Director of Marketing, Flow Trinidad; Benny; the Honourable Darryl Smith, the Minister of Sport and Youth Affairs from the Republic of Trinidad and Tobago; Dwight Yorke, national footballer for Trinidad and Tobago and Manchester United and Mike Neary, Head Coach for the Manchester United Soccer Schools
Click here for high-resolution version
Advice from a Legend: Dwight Yorke, former striker for Manchester United and the National Team for Trinidad and Tobago gives practical advice to a group of young footballers from the Flow Ultimate Football Experience.
Click here for high-resolution version
The Ultimate Young Footballers: Ronaldo Flowers, 13, from Antigua (left) and Che Benny, 16, from Trinidad and Tobago -the winners of the Flow Ultimate Football Experience.
Click here for high-resolution version
Group Chat: Manchester United Officials providing some practical advice to the 16 year old group at the Flow Ultimate Football Experience on Sunday. In the centre of the group is Mike Neary Head Coach of the Manchester United Soccer Schools. At the back in black is Manchester United Legend from Trinidad and Tobago, Dwight Yorke.
Click here for high-resolution version
Ultimate Winner: Ronaldo Flowers, 13 from Antigua, one of the winners of the Flow Ultimate Football Experience. With Ronaldo are (from left): Cindy Ann Gatt, Flow's Director of Marketing; the Honourable Darryl Smith, Minister of Sport and Youth Affairs, Trinidad and Tobago; Dwight Yorke, Manchester United Legend and Mike Neary, Head Coach, Manchester United Soccer Schools
Click here for high-resolution version
/EINPresswire.com/ -- PORT-OF-SPAIN, TRINIDAD--(Marketwired - May 11, 2017) - Thirteen-year-old Ronaldo Flowers of Antigua and 16-year-old Che Benny of Trinidad and Tobago will gain the ultimate football experience as they head to Old Trafford in Manchester, UK to see Manchester United play against Crystal Palace on May 21. The young footballers won the trip after reaching the final round of the Flow Ultimate Football Experience which was hosted by Flow and the Manchester United Football Club in Trinidad.
The event, which took place recently, was the culmination of a series of competitions across Flow's 15 markets throughout the Caribbean. The finals at President's Grounds, St Ann's saw two young footballers from each country vying for the coveted prize. Among the 30 participants, 15 countries were represented -- Anguilla, Antigua & Barbuda, Barbados, British Virgin Islands, Cayman, Curacao, Dominica, Grenada, Jamaica, Montserrat, St. Kitts & Nevis, St Lucia, St. Vincent & Grenadines, Trinidad and Tobago and Turks & Caicos. The players were also each accompanied by a parent or guardian and their coach.
They participated in a two-day skills session with one-on-one training with Manchester United Soccer School Coaches (MUSS), Head Coach Mike Neary and Billy Miller. This is the second year of collaboration between Flow and MUSS. Through the Flow Ultimate Football Experience, the two partners gave the young athletes a greater opportunity at success and brought the region closer to one of their favourite sports.
Ronaldo Flowers has been given the nickname 'Flower Power' on the field. Originally from Jamaica but lives in Antigua, Flowers was named after the famous footballer. The youngster has been playing the game for the past four years and has in his vision to become a professional player. He plays central attack and midfield positions, which allow him to do what he likes best, score goals.
"It felt like a dream coming true," Flowers said following the announcement. "The challenge was very difficult because there were other talented players but I played hard."
Che Benny has been playing football since the age of five when his uncle took him to see St Ann's Rangers -- the team with which he still plays. Team coach Everett Williams, who was also present at the weekend challenge, says Benny was born with a natural talent. He was happy Benny received the exposure playing with other footballers in the Caribbean.
"I stepped up to the plate," Benny said after winning the award. He also hopes to meet his favourite footballer, the Red Devils' midfielder Juan Mata when he visits Manchester. Young Benny also said "football is my passion, I eat, sleep and dream about football and playing the sport professionally."
Flowers and Benny, along with their coaches, will travel to the world-famous football stadium to see Manchester United's final Premier League game of the season against Crystal Palace. This VIP experience will also include a visit to the Manchester United Museum and Tour, taking in the history of the club followed by a tour of the iconic stadium.
The two winners received their trophies from top officials present on the stage including Trinidad and Tobago Sports Ambassador and former Manchester United player, Dwight Yorke and Trinidad's Minister of Sport, Hon. Daryll Williams. Minister Williams thanked Flow in his remarks for providing this kind of opportunity for young footballers in the region. Minister Williams reflected "I looked up to Dwight Yorke when I was a young footballer as being an inspiration for Caribbean players however there were no such opportunities like this one from Flow and Manchester United. Through this Flow Ultimate Football Experience you youngsters now have access to some of the best coaches and players in the world of football."
"I am pleased for them both!" said a very proud Wendy McDonald, Flow's Senior Director of Communications for the Caribbean, "This is a-once-in-a-lifetime opportunity and definitely the "ultimate football experience" that these two young footballers have been given through Flow's partnership with Manchester United. We will continue to follow their journey to Manchester and we hope this will encourage even more aspiring footballers from the Caribbean to be ready for opportunities like this."
About C&W Communications
C&W is a full service communications and entertainment provider and delivers market-leading video, broadband, telephony and mobile services to consumers in 18 countries. Through its business division, C&W provides data center hosting, domestic and international managed network services, and customized IT service solutions, utilizing cloud technology to serve business and government customers.
C&W also operates a state-of-the-art submarine fiber network -- the most extensive in the region.
Learn more at www.cwc.com, or follow C&W on LinkedIn, Facebook or Twitter.
About Liberty Global
Liberty Global is the world's largest international TV and broadband company, with operations in more than 30 countries across Europe, Latin America and the Caribbean. We invest in the infrastructure that empowers our customers to make the most of the digital revolution. Our scale and commitment to innovation enable us to develop market-leading products delivered through next-generation networks that connect our 25 million customers who subscribe to over 50 million television, broadband internet and telephony services. We also serve over 10 million mobile subscribers and offer WiFi service across 6 million access points.
Liberty Global's businesses are comprised of two stocks: the Liberty Global Group (NASDAQ: LBTYA) (NASDAQ: LBTYB) (NASDAQ: LBTYK) for our European operations, and the LiLAC Group (NASDAQ: LILA) and (NASDAQ: LILAK) (OTC PINK: LILAB), which consists of our operations in Latin America and the Caribbean.
The Liberty Global Group operates in 11 European countries under the consumer brands Virgin Media, Unitymedia, Telenet and UPC. The Liberty Global Group also owns 50% of VodafoneZiggo, a Dutch joint venture, which has 4 million customers, 10 million fixed-line subscribers and 5 million mobile subscribers. The LiLAC Group operates in over 20 countries in Latin America and the Caribbean under the consumer brands VTR, Flow, Liberty, Más Móvil and BTC. In addition, the LiLAC Group operates a sub-sea fiber network throughout the region in over 30 markets.
For more information, please visit www.libertyglobal.com
Image Available: http://www2.marketwire.com/mw/frame_mw?attachid=3138743
Image Available: http://www2.marketwire.com/mw/frame_mw?attachid=3138746
Image Available: http://www2.marketwire.com/mw/frame_mw?attachid=3138749
Image Available: http://www2.marketwire.com/mw/frame_mw?attachid=3138752
Image Available: http://www2.marketwire.com/mw/frame_mw?attachid=3138755