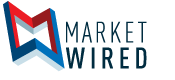 Mid South Building Supply Honored By The ESOP Association for Excellence in Employee Communications
/EINPresswire.com/ -- WASHINGTON, DC--(Marketwired - May 11, 2017) - At its Annual Conference last night, The ESOP Association bestowed its highest communications award to Mid South Building Supply of Springfield, VA.
The award (the Annual Award for Communications Excellence) recognizes companies that do an outstanding job of communicating with employees and the broader community about their employee owned businesses. The AACE is presented in two categories, based on company size. Mid South won the award among companies with fewer than 250 employees.
"The AACE is an outstanding achievement for Mid South, which is 100 percent owned by its employees through an Employee Stock Ownership Plan, or ESOP," said J. Michael Keeling, President of The ESOP Association. "An ESOP is a unique retirement plan, and companies that implement them effectively often do so as a result of their outstanding communications efforts with employee owners and the public."
ESOPs have many unique wrinkles with which new employees and the community may be unfamiliar. Helping them understand this benefit requires particularly clear and effective communication.
Unique aspects of ESOPs include the following:
ESOPs hold stock in a trust (the ESOP trust) for employees for the duration of their tenure with the business.
Typically, stock is granted to employees, who incur no out of pocket expense to purchase stock or participate in the plan.
ESOP companies are required to provide employee owners with an annual update on the share price of their stock. As part of these efforts, many ESOP businesses offer financial training, open book management, regular town hall meetings with executives, and other forms of communication that go beyond what conventionally owned companies typically provide.
How a business defines employee ownership will vary based on the company's culture. So communication about corporate culture becomes important for ESOP companies.
The way a company defines employee ownership may benefit its customers. Communicating those benefits to customers may provide the business with a competitive advantage.
Mid South excelled at a multitude of communications efforts. Comments from the judges stated that:
Mid South produced a video that provided a clear and concise overview of the company, its values, and the pride of ownership felt by the many employees who are featured. The company offered 38 spe­cial events designed to maintain awareness of the ESOP throughout the year, and excelled at promoting the fact it is employee owned through a wide variety of channels including its website, logo (which announces it is 100 percent employee owned), trucks, return envelopes, and more.
Judging for the award was conducted over a two-day period by a five-person panel comprised of representatives from various ESOP companies and a business that assists ESOP companies. Panel participants included employee owners ranging from mid-level managers to top executives.
The ESOP Association has run the AACE program continually since 1992.
ABOUT THE ESOP ASSOCIATION:
The ESOP Association is America's largest employer-sponsored advocacy and education association focused on employee stock ownership plans (ESOPs). Founded in 1978, the Association seeks to enhance federal laws governing ESOPs, provide members with expert information, and fund research via the Employee Ownership Foundation (an affiliate). The ESOP Association's members include ESOP companies, companies considering an ESOP, and service providers that assist in setting up and maintaining ESOPs.