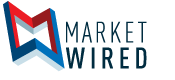 Envision Solar's EV ARC(TM) Solar Powered EV Chargers on display at New York City Fleet Show
/EINPresswire.com/ -- SAN DIEGO, CA--(Marketwired - May 11, 2017) - Envision Solar International, Inc., (OTCQB: EVSI) ("Envision Solar," or the "Company"), the leading renewably energized EV charging, outdoor media and energy security products company, announced that its EV ARC™ product will be on display at New York City's 29th Annual Fleet Show in Flushing Meadows today.
The EV ARC™ units will be charging New York's fleet EVs and supplying the event's power needs. They will also demonstrate Envision's new emergency power panel (E-Power) and the stowing capability which allows EV ARC™ products to continue to produce, store and deliver vital power even during hurricanes or other grid outages. They will be on display to the public from 9am to 2pm at the Unisphere at Flushing Meadows Park.
"We are delighted that New York City has elected to showcase our products," said Desmond Wheatley, CEO of Envision Solar. "This is a great opportunity for us to demonstrate, once again, the dynamic nature of our transportable solution. What other EV charger could be installed in a few minutes for this show before later being moved to a permanent location."
Invented and manufactured in California, the EV ARC™ fits inside a parking space and does not reduce available parking in any way. It generates enough clean, solar electricity to power up to 220 miles of EV driving each day. The energy is stored in the EV ARC™ product's energy storage for charging day or night or for use by first responders or others during grid outages. Because the EV ARC™ product requires no trenching, foundations or installation work of any kind it is deployed in minutes and can be moved to a new location with ease. EV ARC™ products are manufactured in the Company's San Diego facility by combat veterans, the disabled, minorities and other highly talented, mission driven team members.
About Envision Solar International, Inc.
Envision Solar, www.envisionsolar.com, is a sustainable technology innovation company who's unique and patented products include the EV ARC™ and the Solar Tree® with EnvisionTrak™ patented solar tracking, SunCharge™ solar Electric Vehicle Charging, ARC™ technology energy storage and EnvisionMedia solar advertising displays.
Based in San Diego the company produces Made in America products. Envision Solar is listed on the OTC Bulletin Board under the symbol [EVSI]. For more information, visit www.envisionsolar.com or call (866) 746-0514.
Forward-Looking Statements
This Press Release may contain forward-looking statements regarding future events or our expected future results that are subject to inherent risks and uncertainties. All statements in this Report other than statements of historical facts are forward looking statements. Forward looking statements are generally accompanied by terms or phrases such as "estimate," "project," "predict," "believe," "expect," "anticipate," "target," "plan," "intend," "seek," "goal," "will," "should," "may," or other words and similar expressions that convey the uncertainty of future events or results. Statements contemplating or making assumptions regarding actual or potential sales, market size and demand, prospective business contracts, customer orders, trends or operating results also constitute forward looking statements. Our actual results may differ substantially from those indicated in forward looking statements because our business is subject to significant economic, competitive, regulatory, business and industry risks which are difficult to predict and many of which are beyond our control. Our operating results, financial condition and business performance may be adversely affected by a general decline in the economy, unavailability of capital or financing for our prospective customers to purchase products and services from us, competition, changes in regulations, a decline in the demand for solar energy, a lack of profitability, a decline in our stock price, and other risks. We may not have adequate capital, financing or cash flow to sustain our business or implement our business plans. Current results and trends are not necessarily indicative of future results that we may achieve.