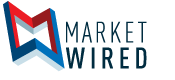 Rubicon Labs Showcases IoT Identity Platform at Internet of Things World in Santa Clara, CA
Product Demonstration to Highlight Rubicon's Cloud-to-Device Identity Platform for Authenticating Devices and Providing Policy Enforcement and IoT Services to Industrial, Smart Buildings/Cities, Healthcare, and Agricultural Markets
/EINPresswire.com/ -- SAN FRANCISCO, CA--(Marketwired - May 11, 2017) - Rubicon Labs, a cybersecurity company providing secure identity for Internet of Things (IoT) devices, today announced it will showcase its breakthrough identity platform at the Internet of Things World expo May 16-18, 2017 in Booth 1041 at the Santa Clara Convention Center, Santa Clara, California.
Rubicon Labs will showcase its identity platform, which extends seamlessly from the Cloud to the smallest and lowest-power IoT devices. With unique device identity provided by Rubicon, IoT networks can authenticate devices, sign/validate data, encrypt/decrypt data, and create and enforce policies at all points, and with the smallest of sensors. These policies help enable new business models around location-based features, meter usage, time restriction, diverse pricing models, and in-field business model updates. These policies also enable secure and targeted Over-The-Air (OTA) updates.
Security and identity are critical safeguards against malicious attacks on connected devices in IoT networks. Rubicon Labs, recently named by a leading security magazine as one of 15 startups that are keeping connected devices safe, provides both security and identity services for connected devices on IoT networks.
"As we have seen in recent months, hack attacks have hijacked private and personal data and caused irreparable damage to the market reputation of global brands. The Rubicon Identity Platform safeguards against intrusions by enabling IoT identity in industrial, medical, and agricultural networked environments. We look forward at IoT World to engage with potential partners who need unique identity and security on their IoT devices," said Rubicon Labs' CEO Richard Egan.
Those interested in attending the event can join the expo for free at Internet of Things World.
About Rubicon Labs:
Rubicon Labs was founded in 2012 with a mission to provide trust, identity, and security. It is disrupting the world of digital identity in the IoT space with an identity service from the cloud down to the smallest micro-controllers that allows unique identities to be easily provisioned across networks. Rubicon's choice of symmetric cryptography allows identity be done at very low power and high speed. This service abstracts the challenges of security and identity and allows for the monetization of IoT networks and data.
Rubicon Labs is venture-backed with funding from Akamai, Third Point Ventures, and Pelion Venture Partners. The team has driven the development of globally successful technologies with Apple (including key contributions to the DRM structure for iTunes), Logitech, Broadcom, and key defense technologies. The company holds 13 patents with additional pending. For more information, please visit: https://www.rubiconlabs.io/