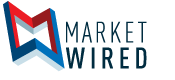 ACWA Honors San Diego County Water Authority with 2017 Clair A. Hill Water Agency Award
Authority's Carlsbad Desalination Project Honored at Statewide Conference
/EINPresswire.com/ -- MONTEREY, CA--(Marketwired - May 10, 2017) - The Association of California Water Agencies (ACWA) today presented the prestigious Clair A. Hill Water Agency Award to the San Diego County Water Authority for its Carlsbad Desalination Project.
The award was presented during the annual ACWA Spring Conference & Exhibition in Monterey where more than 1,600 local water officials are gathered through Friday for programs and panel discussions on a variety of key water issues. San Diego County Water Authority was selected from among five finalists to receive the award.
"San Diego County Water Authority's Carlsbad Desalination Project is an example of the creative ingenuity local agencies across California are displaying as they work to bolster local water supplies," said ACWA President Kathleen Tiegs. "The project re-engineered the way water is delivered, all on a scale that has never been accomplished in the United States."
Since December 2015, the Carlsbad Desalination Plant has delivered up to 50 million gallons of drinking water per day to the region's 3.3 million residents, during one of the most severe droughts in California's history.
ACWA's Clair A. Hill Water Agency Award for Excellence is an annual award program that recognizes outstanding achievements by public water agencies. The winning agency has the honor of awarding a $5,000 scholarship to a deserving student in the name of Clair A. Hill, founder of the consulting engineering firm CH2M.
Other finalists for this year's award are:
The San Francisco Public Utilities Commission for its Non-Potable Water Program which provides the development community with a regulatory framework to achieve greater water savings with onsite water reuse. The SFPUC developed a suite of resources for developers and partnerships with the U.S. Water Alliance and others to advance best management practices of onsite non-potable water.
The West Valley Water District for its Groundwater Wellhead Treatment System Capital Improvement. The treatment system uses an anoxic process to transform the perchlorate in groundwater into harmless byproducts. Now, contaminated water from two of West Valley's groundwater wells is being treated at the facility, producing potable water that meets all regulatory requirements and serves 16,000-plus customers daily.
The Woodland-Davis Clean Water Agency for its Davis-Woodland Water Supply Project. The project replaces deteriorating groundwater supplies with high quality surface water from the Sacramento River for use by two-thirds of the urban population of Yolo County. The project includes a Regional Water Treatment Facility that supplies 30 million gallons a day, optimized to meet water demands throughout the year.
The Yolo County Flood Control & Water Conservation District for its Stormwater Capture and Groundwater Recharge Project. The project diverts stormwater into the district's existing 160-mile unlined irrigation canal for percolation into the groundwater basin. The captured stormwater is later used by farmers for crop irrigation or diverted and used without harm to lawful water users, fish and wildlife.
ACWA is a statewide association of public agencies whose 430+ members are responsible for about 90% of the water delivered in California. For more information, visit www.acwa.com. ACWA also manages Save Our Water-the state's official water conservation outreach program - in partnership with the California Department of Water Resources. More information is at www.saveourwater.com.
Contact:
Lisa Lien-Mager
Director of Communications
916/441-4545 or 530/902-3815 (cell)