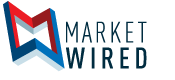 Digital Entertainment Studio REBL HQ Relaunches with Former Executive of Disney's Maker Studios at the Helm, Confirms Outside Investment
Former Maker Studios Vice President of Programming Drew Walkup leads the startup already making moves with social influencers
Drew Walkup
Click here for high-resolution version
/EINPresswire.com/ -- WINTER PARK, FL--(Marketwired - May 10, 2017) - Today, the digital entertainment studio REBL HQ has announced its formal relaunch transitioning from its background in producing successful branded series to developing and financing its own original programming. REBL HQ has confirmed an undisclosed amount for its own projects from private investment.
The startup is re-engaging the community as it has been strategically building an incredible content lineup to go toe-to-toe with digital heavyweights and has deals already underway. Social influencer Thomas Sanders is working with REBL HQ to support his digital content, as well as co-develop original projects (Youtube.com/ThomasSanders). Production is also slated to begin this summer on an original series with YouTube geek-culture star Benny Potter (Youtube.com/Comicstorian). The studio will announce a series of additions to its lineup of projects and affiliated talent over the coming months.
Leading the studio is General Manager and chief executive Drew Walkup, former Vice President of Programming at Disney's Maker Studios. Walkup expressed his enthusiasm for the relaunch of the REBL HQ brand as an original content hub citing his experience at Maker as a catalyst for jumping back in. "Working with the world-class teams at Lucasfilm, Marvel, and Disney Studios on Guardians of the Galaxy and Star Wars: The Force Awakens exposed me to the focused attention given to fantastic content," Walkup said. "The scaled model in digital is out. Consumers are demanding great programming, not scaled programming. Content companies that are shepherding passion projects from start to finish will be the ones to cut through the noise."
Originally launched in 2015 as a collaboration between Disney's Maker Studios and Full Sail University, REBL HQ created content across various genres and provided students with real-world opportunities to participate on professional productions, as well as study development, production and distribution for online short-form video. Since the conclusion of the collaboration, REBL HQ continues to serve as an innovation hub for the evolving world of online video delivery systems, production techniques, and storytelling.
Over the last two years, REBL HQ has engaged with clients such as Disney and Universal managing successful content for the brands featuring both traditional talent and social influencers. One of the series, WDW Best Day Ever, has garnered over 15 million views across REBL HQ-produced episodes.
The company is not looking to be a distribution platform, "we'd rather focus on working with amazing talent than building technology or competing with companies like Verizon's Go90 or YouTube," Walkup said. REBL HQ will focus their investment on working with influencers, both traditional and social, to build a strong library of original content.
REBL HQ will soon announce additions to the executive team including a Head of Content and Head of Sales in the ramp up to their soon-to-open office in Los Angeles.
ABOUT REBL HQ
REBL HQ is redefining the art of storytelling for digital entertainment. The studio serves as an innovation hub for the evolving world of online video delivery systems, production techniques, and storytelling. Since launching in March 2015, the studio has worked across genres creating original content and branded series for clients such as Disney and Universal. REBL HQ is headquartered in Winter Park, FL in a 10,000-sq.ft. facility on the campus of Full Sail University that houses state-of-the-art sound stages and production resources.
Learn more - http://reblhq.com
Our content - http://YouTube.com/REBLHQ
Talk to us:
http://instagram.com/REBLHQ
http://facebook.com/REBLHQ
http://twitter.com/REBLHQ
Image Available: http://www.marketwire.com/library/MwGo/2017/5/9/11G138373/Images/mw1bfnii2vm1gvlp7kg7mh51c12-3216c62504c19775a026af5b2fdf680a.jpg

For media inquiries, contact
Casey Tanous
407.310.2497
email pr@reblhq.com

EIN Presswire does not exercise editorial control over third-party content provided, uploaded, published, or distributed by users of EIN Presswire. We are a distributor, not a publisher, of 3rd party content. Such content may contain the views, opinions, statements, offers, and other material of the respective users, suppliers, participants, or authors.