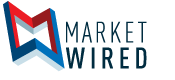 Thermal Processing Systems for the Food Industry: A Guide to Selecting Thermal Equipment and Technology, New Webinar Hosted by Xtalks
Bepex International is a leader in process equipment manufacturing and custom system design.
Click here for high-resolution version
/EINPresswire.com/ -- TORONTO, ON--(Marketwired - May 09, 2017) - The live presentation on May 25, 2017 with speakers from Bepex International LLC will provide a current analysis of the best thermal technology solutions for real-world applications.
Food safety and labeling are becoming increasingly important to producers based on the introduction of government regulations and enhanced consumer demands. In this presentation, we will focus on thermal technologies used for heat transfer in food processing systems. There are many different types and uses of thermal equipment. Applications range from drying to roasting, toasting, reacting and cooling. This technology allows producers to kill pathogens and de-activate enzymes without impacting food labeling. In some instances, thermal systems can be used to achieve multiple unit operations such as: drying and grinding, or reacting and drying.
There are three different modes of heat transfer: conduction, convection, and radiant.
Conduction is the transfer of heat

indirectly

through a vessel wall with the heat transfer medium
Convection is the transfer of heat

directly

with the heat transfer medium
Radiant is the transfer of heat using electromagnetic waves with a separated energy source
One direct drying example of a heat sensitive food product involves water being removed. To minimize discoloration and preserve flavor this process uses evaporative cooling to prevent degradation. The heat transfer medium in this case is typically heated air. This ensures the mouth-feel and taste meet consumer expectations without adding anything to the final product label.
Indirect heat transfer is typically used in drying applications where the liquid is not water, such as an organic solvent that is flammable requiring an inert environment. Indirect heating minimizes the use of expensive inert gases. Indirect heat transfer can also be used to process materials under vacuum or pressure.
Radiant heat transfer can be a primitive form of drying where the food product is simply left out in the sun and moisture can evaporate or it can refer to infrared and ultraviolet treatment.
There is often more than one type of heat transfer technology that will fit your application. In equipment and system design there are additional costs associated with added ancillary equipment, instruments and controls. Working with a supplier that offers a range of direct and indirect equipment is beneficial when selecting the type of technology that best fits your application so the CAPEX and utility consumption can be minimized.
Join John Heapy, Application Engineer Thermal Products and Scott Halvorsen, Director of Thermal Technology for an informative session on Thursday, May 25, 2017 at 11am EDT (4pm BST/UK).
For more information about the webinar visit Thermal Processing Systems for the Food Industry: A Guide to Selecting Thermal Equipment and Technology
Xtalks, powered by Honeycomb Worldwide Inc., is a leading provider of educational webinars to the global Life Sciences community. Every year thousands of industry practitioners (from food, pharmaceutical & biotech companies, private & academic research institutions, healthcare centers, etc.) turn to Xtalks for access to quality content. Xtalks helps Life Science professionals stay current with industry developments, trends and regulations. Xtalks webinars also provide perspectives on key issues from top industry thought leaders and service providers.
To learn more about Xtalks visit http://xtalks.com
For information about hosting a webinar visit http://xtalks.com/sponsorship.ashx
Image Available: http://www.marketwire.com/library/MwGo/2017/5/8/11G138141/Images/Bepex_logo-7f824827795e9a74ab1db7ba004cceeb.jpg