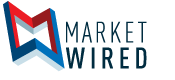 Youngevity International, Inc. (YGYI) to Host First Quarter 2017 Earnings Conference Call to Review Financial Results and Provide Corporate Update
/EINPresswire.com/ -- SAN DIEGO, CA--(Marketwired - May 8, 2017) - Youngevity International, Inc. (OTCQX: YGYI) (www.YGYI.com), a leading omni-direct lifestyle company, announced today that it will host a conference call on Friday, May 12, 2017 at 4:15 Eastern Daylight Time, (1:15 Pacific Daylight Time), to discuss the Company's first quarter financial results, for the quarter ending March 31, 2017, which it plans to release earlier in the day during the premarket.
Youngevity International's senior management will host the call, led by Mr. Steve Wallach, Chairman and Chief Executive Officer and joined by Mr. Dave Briskie, President and Chief Financial Officer. The purpose of the call will be to discuss its financial results, provide an update on current business trends and to answer questions that are submitted by shareholders.
Interested parties are encouraged to submit questions via email to http://ygyi.com/info-opt-in.php. Questions should be submitted by noon Eastern Daylight Time on Thursday, May 11, 2017.
Investors can access the conference call by dialing 213-929-4232 and entering the Attendee Access Code: 286-165-581. It is advised that you dial-in at least five minutes prior to the call.
The conference call will be recorded and available for replay shortly after the conclusion of the call. Recorded calls are available in the Investor Relations section of Youngevity International's website: http://ygyi.com/calls.php
About Youngevity International, Inc.
Youngevity International Inc. (OTCQX: YGYI) (www.YGYI.com) is a fast-growing, innovative, multi-dimensional company that offers a wide range of consumer products and services, primarily through person-to-person selling relationships that comprise a "network of networks." The Company also is a vertically-integrated producer of the finest coffees for the commercial, retail and direct sales channels. The Company was formed after the merger of Youngevity Essential Life Sciences (www.Youngevity.com) and Javalution Coffee Company in the summer of 2011, and changed its name to Youngevity International Inc. from AL International, Inc. in July 2013. For more information, visit www.YGYI.com or find us on Facebook https://www.facebook.com/Youngevity or follow us on Twitter @youngevity https://twitter.com/youngevity
Safe Harbor Statement:  
This release includes forward-looking statements on our current expectations and projections about future events. In some cases forward-looking statements can be identified by terminology such as "may," "should," "potential," "continue," "expects," "anticipates," "intends," "plans," "believes," "estimates," and similar expressions. These statements are based upon current beliefs, expectations and assumptions and include statements regarding our Company's growth. These statements are subject to a number of risks and uncertainties, many of which are difficult to predict. The information in this release is provided only as of the date of this release, and we undertake no obligation to update any forward-looking statements contained in this release based on new information, future events, or otherwise, except as required by law.

EIN Presswire does not exercise editorial control over third-party content provided, uploaded, published, or distributed by users of EIN Presswire. We are a distributor, not a publisher, of 3rd party content. Such content may contain the views, opinions, statements, offers, and other material of the respective users, suppliers, participants, or authors.