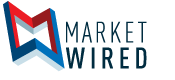 Polar Power Enters Asia Pacific Telecom Market With New Office in Sydney, Australia
Polar Re-Establishes Local Presence in Australia with Appointment of Industry Veteran Raj Hira to Lead Sales Operations in the Region
/EINPresswire.com/ -- GARDENA, CA--(Marketwired - May 08, 2017) - Polar Power, Inc. (NASDAQ: POLA), a global provider of prime and backup DC power solutions, has entered the Asia Pacific telecom market and re-established a regional presence in Sydney, Australia with the new appointment of Raj Hira as the Director of Telecom Sales Asia Pacific Region. In conjunction with Hira's appointment, the Company plans to expand operations in the Asia Pacific region and establish regional sales and service hubs in the region utilizing Polar Power's DC power solutions to address the expanding and under-penetrated telecommunications, data centers, off-grid and distributed power markets.
Hira brings to the company more than 20 years of sales experience with solar hybrid power systems throughout the Asia Pacific region, particularly for telecommunication towers and off-grid applications. Mr. Hira's sales experience has been developed not only in the Australian continent, but throughout South East Asia and the Pacific Islands as well. In his prior position as Global Sales Manager at Regen Power, Hira won several large projects where solar hybrid systems were used in conjunction with battery storage to reduce diesel fuel consumption in off-grid and bad-grid areas. Prior to Regen Power, Hira served as national sales manager for Control Techniques Australia, a division of Emerson Industrial Automation and parent company Emerson, a Fortune 500 global technology and engineering company.
Currently, the United States only represents about 4.7% of the global telecommunications market, leaving notable untapped potential in international markets. Polar Power has a unique advantage in overseas markets due to its competitive costs attributable to: having highly integrated power solutions minimizing material cost, in-house vertical manufacturing reducing production cost and tight control of its supply chain.
Increasing mobile penetration rates across the region are driving increased demand for data, and therefore the infrastructure to support it. According to the 2017 GSMA Mobile Economy Report, the Asia Pacific region is set to account for two thirds of the 860 million new subscribers expected globally by the end of the decade. As developed markets reach saturation, developing markets will account for 9 out of 10 new subscribers through 2020.
"We believe the growth of mobile penetration in the Asia Pacific region, combined with generally less reliable power grids, creates notable growth and revenue diversification opportunities for our entire portfolio of DC power solutions," said Polar Power CEO, Arthur Sams. "Technology, vertical manufacturing and supply chain management gives Polar a competitive advantage in providing lower CAPEX and OPEX costs to its customers. The efficient nature of our DC products create a clear value proposition to not only telecommunications tower operators in the region, but for data centers, off-grid applications and military markets as well.
"We are pleased to have Mr. Hira, an industry veteran with over 20 years of experience in solar hybrid systems, spearheading our growth initiatives in the Asia Pacific region. Mr. Hira has a proven track record of driving sales for solar hybrid products across both Southeast Asia and Australia, particularly in the telecommunications and off-grid power markets. We look forward to leveraging Mr. Hira's unique expertise to grow Polar Power's sales in the Asia Pacific region," concluded Sams.
About Polar Power, Inc.
Gardena, California-based Polar Power, Inc. (NASDAQ: POLA), designs, manufactures and sells direct current, or DC, power systems, lithium battery powered hybrid solar systems for applications in the telecommunications market and, in other markets, including military, electric vehicle charging, cogeneration, distributed power and uninterruptable power supply. Within the telecommunications market, Polar's systems provide reliable and low-cost energy for applications for off-grid and bad-grid applications with critical power needs that cannot be without power in the event of utility grid failure. For more information, please visit www.polarpower.com.
Safe Harbor Statement Under the Private Securities Litigation Reform Act of 1995
With the exception of historical information, the matters discussed in this press release including, without limitation, the ability of Polar Power to meet industry needs with higher energy efficiency and lower emissions power generating equipment; the ability of Polar Power to penetrate the Asia-Pacific markets with lower OPEX and CAPEX costs; and the ability of Polar Power to expand sales in the Asia-Pacific markets are forward-looking statements and considerations that involve a number of risks and uncertainties. The actual future results of Polar Power could differ from those statements. Factors that could cause or contribute to such differences include, but are not limited to, adverse economic and market conditions, including demand for DC Hybrid power systems; raw material and manufacturing costs; changes in governmental regulations and policies; and other events, factors and risks previously and from time to time disclosed in Polar Power's filings with the Securities and Exchange Commission including, specifically, those factors set forth in the "Risk Factors" section contained in Polar Power's Form 10-K filed with the Securities and Exchange Commission on March 10, 2017.