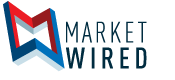 Market Leaders of Vending to Integrate American Green's Proprietary System
Company Taps Industry Expert to Lead Divisio
/EINPresswire.com/ -- PHOENIX, AZ--(Marketwired - May 8, 2017) - American Green, Inc. (OTC PINK: ERBB) is excited to announce that following its successful debut of the American Green Machine at the NAMA 'OneShow' in Las Vegas April 19-21, its verified vending system that allows for the purchase of regulated products from a machine will be integrated to nearly all of the market leaders currently manufacturing machines in the United States. Besides AMS and Jofemar who are already integrated, the Company is now actively discussing integration with WIttern, National, and Vendo with the other market leaders showing interest in the technology American Green offers. This is significant because the patent-protected system is 'machine agnostic' meaning it works with any machine and augments rather than competing with what manufacturers have. Now or in the near future, clients who want a verified vending system can select the company or machine of their choice to enjoy the benefits of American Green's secure auto-retail solution. This will simplify the adoption of the process for companies or vending route operators who would like to sell such products as adult beverages, OTC pharma, or items popular late at night in casinos, all of which can easily be done through machines running the American Green Machine (AGM) system. Watch three videos about the AGM and seem the inaction here: https://vimeo.com/album/4574116
Most of the software modifications and unique interfaces visible to the public are done after machines leave manufacturing facilities. After experiencing the American Green Machine at NAMA, it was clear to most if not all companies there that integration wouldn't pose a threat to their business and would likely benefit by offering options to their clients and in turn their customers. Teddy Sanchez who was the GM of Jofemar USA before starting his own consulting business -- Optimal Vending Systems (www.optimalvendingsystems.com) -- recently and a fixture in vending for over two decades commented, "My first impression was 'wow!' The screen attracts people while the constant advertising screen engages consumers and keeps onlookers busy until products are vended. After the simple registration process, the next time the machine is used, they just have to log in with email or phone, then confirm thru finger vein reader. This technology can be applied to so many fields including alcohol, tobacco and more, the list is virtually endless. I am looking forward to seeing more American Green Machines located throughout the US," Mr. Sanchez finished.
"Getting to market with multiple manufacturers was one of our primary goals for the NAMA show," said David Gwyther, acting President and Board Chairman at American Green. "We did that with two great companies in AMS and Jofemar whose machines are widely available nationwide. Successfully integrating with the other industry leaders will help them sell more machines and speed the adoption of the AGM system as a means of selling products previously not available without a physical attendant. Our goal continues to be to provide a 'better than human' solution to such sales," Mr. Gwyther concluded.
To ensure a steady hand on the rapid growth of the automated sales division, the Company has hired Lindel Creed of Vendweb who assisted in bringing the system to market. Mr. Creed is a vending industry veteran with over 20 years of daily experience and has extensive background in the vending equipment side of the industry as well as deployment, after-market modifications, and maintenance. He joins the American Green staff as the Vice President of the Automated Sales and Development division.
Lindel started with Lektro-Vend and has held a variety of positions in the equipment side of the industry with such companies as USI and Automatic Choice and owned his own company for the past many years named Vendweb.Com
"Mr. Creed was a key player in the redesign and implementation of American Green's new vending interface," said American Green's Acting President, David Gwyther. "He's professional, well known, and respected in the industry, and has been a pleasure to work with. Getting him on board was equal parts fortunate and necessary. As the individual who played an extremely important role in bringing The American Green Machine back to market, his continued contribution has been a boon to American Green," Mr. Gwyther concluded.
Lindel will be based out Charlotte NC and can be reached at lindel@americangreen.com or by phone at 980-320-0022.
Don't Forget to Stop by American Green Store
Be sure to visit the Company Store for great American Green's Amazon Store for clothing and apparel. Just click here: www.amazon.com/shops/americangreeninc to get there. Also, find some of the finest CBD products at the company's own store here: www.americangreencbd.com. Also, click over to the company's website at www.americangreen.com and sign up for the company's EMAIL ALERTS to stay current on news. The company has over 6,500 shareholders and interest-holders on its private list and the list is growing every month. In addition, shareholders can join in the conversation about American Green here: https://otc.watch/groups/american-green-inc-erbb/forum/.
NOTES ABOUT FORWARD-LOOKING STATEMENTS
Except for any historical information contained herein, the matters discussed in this press release contain forward-looking statements that involve risks and uncertainties, including those described in the Company's Securities and Exchange Commission reports and filings. Certain statements contained in this release that are not historical facts constitute forward-looking statements, within the meaning of the Private Securities Litigation Reform Act of 1995, and are intended to be covered by the safe harbors created by that Act. Reliance should not be placed on forward-looking statements because they involve unknown risks, uncertainties and other factors, which may cause actual results, performance or achievements to differ materially from those expressed or implied. Forward-looking statements may be identified by words such as estimates, anticipates, projects, plans, expects, intends, believes, should and similar expressions and by the context in which they are used. Such statements are based upon current expectations of the Company and speak only as of the date made. The Company undertakes no obligation to update any forward-looking statements to reflect events or circumstances after the date on which they are made.
About American Green, Corp.
American Green, Corp. became one of the first publicly traded technology companies in the medical cannabis industry in the world, beginning in 2009, with the introduction of the ZaZZZ machine for automated, age-verifying dispensing of cannabis-based medicines. Now, with over 50,000 individual shareholders, the largest shareholder base of any cannabis-related public company in the US, American Green's mission is to be the cannabis & industrial hemp industry, seed-to sale innovator, leveraging our team of professionals, as well as value-added companies and products -- spanning cultivation, manufacturing and extraction, retail, and community outreach. We strive to develop sustainable businesses, while increasing shareholder value, and awareness beyond our industries.
CONTACT INFORMATION
American Green, Inc.
Investor Relations
2902 W. Virginia Avenue
Phoenix, AZ 85009
480-443-1600 X555