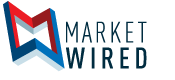 High School Nation Donating $1.5 Million This Year Towards Professional Recording Studios in Nation's Schools
High end equipment and funds included in first ever program
High School Nation donating $1.5 Million in professional recording studios to schools across the country
Click here for high-resolution version
/EINPresswire.com/ -- CAMARILLO, CA--(Marketwired - May 8, 2017) - High School Nation, the country's largest secondary school touring music festival, announced today that it has begun building professional recording studios in high schools across the country. The organization has pledged over $1.5 million this year in funding, as well as instruments, gear and components from high-end equipment manufacturers to outfit professional studios in each of the schools it visits. Sixty schools will receive the equipment for fully functioning studios which be rolled out this year as part of the annual High School Nation Festival Tours.
"At a time when funding for the arts in many schools is disappearing, we have a commitment to make up as much of the shortfall as we can. We've put on events at over 200 schools to date and we've provided over $2 million in funding for their music and arts programs but we wanted to do more," states Jimmy Cantillon, CEO and co-founder of High School Nation. "High school is the time in a teenager's life when they start to experiment with bands and vocal development. Very few have access to a professional studio where they can benefit from using the best equipment on the market. It brings them one step further toward achieving their potential whether it's on the professional stage or just for personal enjoyment."
"Our experience with High School Nation has been awesome," says Ted Lawrence, principal at Pacifica High School in Oxnard, California. "My students were able to experience, first-hand, the multiple career opportunities that exist for them in the arts, especially music. The fact that HSN is building us a $25,000 recording studio makes this experience almost too good to be true. This new addition will be incredibly impactful to a poverty-stricken school that is committed to excellence in the arts."
Two dozen companies are donating equipment for the studios including
Avid
Audio-Technica
Guitar Center
TRX Cymbals,
Hosa Technology
DW Drums
One Piano
ZT Amplifiers
Ernie Ball
Native Instruments
Guitar Triller
Wind Winder
Gruv Gear
McNally Strumstick
Pinch Clip
Slate
Applied Acoustics
NuGen
Q-Up Arts
Retronyms
Polyverse Music
On Song
Premium Sound Factory
"Avid is committed to nurturing the next generation of music professionals and helping educators better prepare them for their future careers," said Andy Cook, Global Education Strategy | Market Solutions, Avid. "By supporting High School Nation's ambitious project, we're giving tomorrow's artists access to the best and most comprehensive creative tools. Each teacher will receive a copy of Pro Tools® -- the industry-standard digital audio workstation used by the world's top music professionals -- and each student will get access to Pro Tools® | First, a free version of the same software."
"Audio-Technica is committed to fostering the next generation of music creators," stated Gary Boss, Audio-Technica Marketing Director, Professional Markets. "Helping High School Nation set up recording studios in schools across the country gives us the opportunity to fill a need left by school budget cuts and reach students at a critical age, showing them that music production is not only fun, but a viable career option."
During the Festival Tour, High School Nation will take over football stadiums on each of the campuses and present a two-hour concert and events that will celebrate the arts in public schools. In addition to music programs, the Festival supports journalism, film, fine and performing arts, fashion, photography, and stage production. 
The Festival Tour is featuring platinum selling rock band Plain White T's. "We're stoked to be headlining the High School Nation 2017 spring tour," said band member Tom Higgenson. "We love the idea of playing our music and at the same time being able to help High School Nation donate to public school music programs. We believe it is a very important time to be assisting music programs as much as possible." The band originally formed in 1997 by high school friends Higgenson and Dave Tirio.
"We are extremely thrilled to partner with High School Nation with its mission to make musical instruments easily accessible to students," says Brian Berman, Vice President of Marketing at Guitar Center. "Ensuring people have a creative outlet to express themselves in the form of music is very important to us at Guitar Center. High School Nation is doing a great job of providing opportunities for children across the U.S. to experience the invaluable gift of learning and playing a musical instrument."
The tours also feature a number of young, emerging performers brought in by record labels that see the benefits in being a part of this movement. RCA records, Capital, Warner Bros. records, and DreamWorks, are among the half dozen labels that have participated in the success of the Festival Tours.
High school students, who spend over $260 billion per year on consumer products, are a significant audience for both the music industry and corporate sponsors.
"At the center of our Festivals are performances by some of the music industry's hottest young rising stars," Cantillon adds. "It's one of the only opportunities for record labels and consumer products companies to come together to entertain, engage, and give back." 
About High School Nation:
High School Nation keeps music and arts programs alive for students across the country with donations, equipment and facilities.
Our Festival and Concert Tours are the largest events in the nation donating recording studios, musical equipment and funding for schools through on-campus sponsored live music concerts, and hands on activities. To date we have provided nearly $2 million to more than 200 schools and 600,000 students across the country. 
Our culture is built around the development of innovative activities with significant and lifelong impact on teens. Through HSN, teens gain the chance to make music and the arts a significant part of their personal and, in some cases, future professional lives. Schools receive much needed funding to continue their educational programs, recording artists gain exposure to their biggest fans and brands make favorable and trusted impressions on a huge, underserved group of young consumers.
Image Available: http://www2.marketwire.com/mw/frame_mw?attachid=3136637

Distribution channels:
Agriculture, Farming & Forestry Industry
,
Amusement, Gaming & Casino
,
Beauty & Hair Care
,
Book Publishing Industry
,
Consumer Goods
,
Education
,
Food & Beverage Industry
,
Media, Advertising & PR
,
Movie Industry
,
Music Industry
...

EIN Presswire does not exercise editorial control over third-party content provided, uploaded, published, or distributed by users of EIN Presswire. We are a distributor, not a publisher, of 3rd party content. Such content may contain the views, opinions, statements, offers, and other material of the respective users, suppliers, participants, or authors.