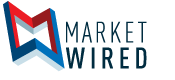 ECRM Taps Industry Veteran to Lead Food Service Expansion
Allen Hardage has more than 30 years of culinary and branding experience in the food service industry
Allen Hardage has more than 30 years of culinary and branding experience in the food service industry
Click here for high-resolution version
/EINPresswire.com/ -- SOLON, OH--(Marketwired - May 05, 2017) - Efficient Collaborative Retail Marketing (ECRM®), a global leader in procurement planning innovations, announced today the hiring of food service industry veteran Allen Hardage, President and founder of branding agency Hardage Brand Solutions LLC to head up its expanding Food Service division.
Hardage will serve as the Food and Beverage Director for the organization which offers scheduled one on one meetings between buyers and product manufacturers for retail, grocery and food service around the world. These sessions known within the industry as Efficient Program Planning Sessions or EPPS's are the cornerstone of what sets ECRM apart from traditional trade shows.
ECRM Senior Vice President of Grocery Sarah Davidson says that the value of having a veteran food service executive in this position will allow the organization to better meet changing demands of a food purchasing system that is antiquated in the food service sector
"We are thrilled to bring Allen on board and pair up our technology, process, and format with his vision and industry expertise." Davidson explained, "Since 1994 retailers have been using ECRM as an extension of their business, and a way to source new suppliers. Now with Allen's leadership we are ready and eager to be a solution within foodservice and assist operators with their biggest pain points today."
Hardage agrees with Davidson's assessment explaining that the current system for restaurants and other food service organizations is broken on both the buyer side and for the companies bringing product to market.
"The food service industry for the most part is still finding and sourcing new foods the same way it did in the 1950's. It is archaic," Hardage said. "ECRM and the technology behind their programs is innovative and provides the fix for all of the areas this industry needs to modernize for the 21st century"
Hardage has served in chef, branding and leadership roles with Starbucks, PAPA Johns, Sunrise Biscuit and Brinker. He has over the last 30 years in culinary and branding experience within the food service industry.
If you would like more information about this topic, please contact Rachel Shultz at 440-498-0500 x1253 or email at rshultz@ECRM.MarketGate.com.
Image Available: http://www.marketwire.com/library/MwGo/2017/5/5/11G138026/Images/AllenHardage-ca76c6c60c0ba06da4a2fbfbc86c105d.jpg