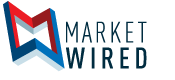 SparkFun Releases Spectacle: Technology built to support crafters, artists, designers and musicians
First-of-its-kind hardware and software platform empowers creators to enhance projects with light, sound and motion
The Spectacle Motion Kit combines servos and the Spectacle motion board to get your next project moving at the touch of a button.
Click here for high-resolution version
The Spectacle Light and Sound kit incorporates a meter long LED strip and a hamburger speaker along with the Spectacle boards you need to blink some lights and blast some music in minutes.
Click here for high-resolution version
The Spectacle Director board is the main hub for controlling all the other Spectacle boards and interfaces with spectacle.sparkfun.com (http://spectacle.sparkfun.com/) using the SAMD21 microcontroller.
Click here for high-resolution version
/EINPresswire.com/ -- BOULDER, CO--(Marketwired - May 05, 2017) - The release of the SparkFun Spectacle line of products marks the first time that crafters, artists, designers and musicians will have the tools they need to incorporate light, sound and motion into their work without previous electronics or programming experience. The platform combines hardware and software to allow users to easily embed electronics into their projects, opening up opportunities to add interactivity. Each component can be programmed through the SparkFun Spectacle web-based interface in a matter of minutes to fulfill the creative demands for each project.
For artists whose expertise focuses on skills outside the realm of programming and hardware, the platform opens up possibilities to add layers of interactivity to their work. With SparkFun Spectacle, cosplayers can quickly replicate features from their favorite characters' costumes with sensors that respond in a crowded con environment. Fashion designers can incorporate LEDs and speakers activated by movement into prototypes and iterate on their work without an extended programming process. Music lovers can light up and add motion to their festival experience by including SparkFun Spectacle in their gear.
"We're approached all the time by incredibly talented artists who know what they need from an electronic circuit but don't have the time or interest to build and program it themselves," said SparkFun Creative Technologist and Spectacle product designer Nick Poole. "Imagining all of the awesome works of art that people could be making if we had the tools to offer them, we built Spectacle to give creators the benefit of our technical knowledge without changing the way they work."
SparkFun Spectacle Director Board, coupled with the product's simple, web-based programming interface, serves as the central hub that controls all of the components that could make an artist's project light up, emit sound or music, or start moving. The SparkFun Spectacle collection of breakout kits allow artists to customize the ways their work interacts with and responds to its environment using buttons, sensors, motors, lights and speakers. The web interface uses an audio input connection from any smartphone, tablet or computer, making it easy to redesign and control projects quickly from any device with an audio jack and internet connection.
"SparkFun is always looking to bring more artists and crafters into the world of embedded electronics, and Spectacle is a great step toward providing artists a means of doing so," said Glenn Samala, SparkFun CEO.
The full collection of SparkFun Spectacle products can be found at www.sparkfun.com/spectacle.
About SparkFun Electronics (www.sparkfun.com)
In 2003, CU student Nate Seidle blew a power supply in his dorm room and, lacking a way to order easy replacements, decided to start his own company. Since then, SparkFun has been committed to sustainably helping our world achieve electronics literacy from our headquarters in Boulder, Colorado. No matter your vision, SparkFun's products and resources are designed to make the world of electronics more accessible. In addition to more than 2,000 open source components and widgets, SparkFun offers curriculum, training and online tutorials designed to help demystify the wonderful world of embedded electronics. We're here to help you start something.
Image Available: http://www.marketwire.com/library/MwGo/2017/5/4/11G137922/Images/14171_Motion_Kit-01-e799623d9dd3be85a52592536086cb22.jpg
Image Available: http://www.marketwire.com/library/MwGo/2017/5/4/11G137922/Images/14173_Light_and_Sound_Kit-01-213777688c518150b165f911b9e5bb8c.jpg
Image Available: http://www.marketwire.com/library/MwGo/2017/5/4/11G137922/Images/SPectacle_Director_13912-01-968b1c311f528245938c11c2d1485800.jpg
Embedded Video Available: https://www.youtube.com/watch?v=5d0R08Ajxrk&feature=youtu.be
Embedded Video Available: https://www.youtube.com/watch?v=Qs_lYpTC6LU&feature=youtu.be


EIN Presswire does not exercise editorial control over third-party content provided, uploaded, published, or distributed by users of EIN Presswire. We are a distributor, not a publisher, of 3rd party content. Such content may contain the views, opinions, statements, offers, and other material of the respective users, suppliers, participants, or authors.