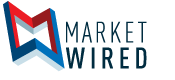 Chess Supersite Corporation's Chess Stars participated in New York's giant Kasparov Chess Foundation's Scholastic Tournament and Miami's Chess Festival featuring "Choose Your Moves and Win" contests
/EINPresswire.com/ -- TORONTO, ON--(Marketwired - May 5, 2017) - Chess Supersite Corporation's (OTC PINK: CHZP) Chess Stars participated in New York's giant Kasparov Chess Foundation's Scholastic Tournament (about 1500 players entered). The Company had its own booth, a giant TV screen, where our videos and Contests "Choose Your Moves and Win" ™, were shown, plus Garry Kasparov's games from the 2016 historical event in St. Louis. It attracted a lot of attention from the participants and visitors alike, including Garry Kasparov himself! This was a part of promoting the company to a wide audience.
 Another noted event was Chess Stars' own live event -- a Chess Festival in Miami, Florida. It was a strong 5 round Swiss tournament won by a super Grandmaster Leinier Dominguez with a score 4,5 out of 5! Between the 3rd and 4th round there were Contests "Choose Your Moves and Win" ™ featuring two very strong Grandmasters: the tournament's winner Dominguez and Gadir Guseinov: both are in the top 20 blitz and rapid players in the World! GM Guseinov was a winner with a score 1,5 - 0,5! Everybody's enjoyed this event combining on line and off line chess! 
About Chess Supersite Corp.
Chess Supersite Corp., is a publicly traded company, trading symbol: CHZP on the OTC Market Group, whose primary business is the development and operation of the chess portal www.chesssupersite.com -- a comprehensive chess portal featuring state-of-the-art playing zone, broadcasts of the major tournaments, intuitive mega database, chess skilled contests and much more. Additional information can be accessed on the company's website www.chesssupersitecorp.com
Forward-Looking Statements Disclaimer: This press release contains forward-looking statements within the meaning of Section 27A of the Securities Act of 1933, as amended, and Section 21E of the Securities Exchange Act of 1934, as amended. In some cases, you can identify forward-looking statements by the following words: "anticipate," "believe," "continue," "could," "estimate," "expect," "intend," "may," "ongoing," "plan," "potential," "predict," "project," "should," "will," "would," or the negative of these terms or other comparable terminology, although not all forward-looking statements contain these words. Forward-looking statements are not a guarantee of future performance or results, and will not necessarily be accurate indications of the times at, or by, which such performance or results will be achieved. Forward-looking statements are based on information available at the time the statements are made and involve known and unknown risks, uncertainties and other factors that may cause our results, levels of activity, performance or achievements to be materially different from the information expressed or implied by the forward-looking statements in this press release. This press release should be considered in light of all filings of the Company that are contained in the Edgar Archives of the Securities and Exchange Commission at www.sec.gov.
Image Available: http://www2.marketwire.com/mw/frame_mw?attachid=3136276

Contact:
Chess Supersite Corporation.
www.chesssupersitecorp.com
1131A Leslie Street, Suite 101
Toronto, Ontario, M3C 3L8, Canada
Ph: 416-441-4631.

EIN Presswire does not exercise editorial control over third-party content provided, uploaded, published, or distributed by users of EIN Presswire. We are a distributor, not a publisher, of 3rd party content. Such content may contain the views, opinions, statements, offers, and other material of the respective users, suppliers, participants, or authors.