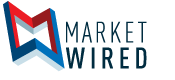 NetworkNewsWire Announces Publication on Stocks Focused on the Rising Trend of Integrated Payments
/EINPresswire.com/ -- NEW YORK, NY--(Marketwired - May 5, 2017) - NetworkNewsWire ("NNW"), a multifaceted financial news and publishing company, today announces the publication of an editorial featuring Net Element (NASDAQ: NETE), an NNW client that offers mobile payment technology solutions and value-added transactional services.
The publication is entitled "Integrated Payment Services Are Revolutionizing the Consumer Buying Experience." It provides an overview on how integrated payment solutions are transforming ecommerce, while benefitting both merchants and consumers. The editorial discusses several key players in the industry and how their innovations are powering what could be the future of online shopping and payments.
To view the full publication visit: https://www.networknewswire.com/integrated-payment-services-revolutionizing-consumer-buying-experience/
"Payment processing integration saves merchants time by eliminating manual processes such as entering credit cards. It also has the potential to reduce human error, increases cash flow, and reduces labor costs. Integrated payments can also allow merchants to accept payments across multiple sales channels such as: face-to-face, online, mobile, smart televisions and in-application. In doing so, integrated payments can improve customer service as the merchant can spend more time on customer interaction, satisfaction, marketing and other vital business components. In 2016, Net Element was named one of the fastest-growing technology companies in South Florida Journals 2016 Technology Awards. Its PayOnline subsidiary, for example, manages electronic commerce through a simplified approach to enterprise online transaction and mobile payment processing. It addresses payment acceptance, processing, risk prevention and security, operating as a single software-as-a-service suite. Among many other features, PayOnline's recently launched "Instant Credit" service allows online merchants to sell goods and services on credit. Consumers benefit from the ability to interact directly with integrated credit institutions to secure instant access to loans, while merchants have the means to achieve higher conversion rates at checkout and increase average ticket size.
"Net Element's Unified Payments subsidiary, recognized in 2012 by Inc. Magazine as the #1 Fastest Growing Company in America, offers a secure mobile point-of-sale system designed to help small businesses drive revenue and profitability. Unified Payments facilitates quick payment acceptance and allows product inventory to be used to build orders. Customer details can be recorded instantly, and the service comes with an EMV-compliant bankcard reader and smart payment terminals. Through an online business analytics dashboard, Unified Payments Insights focuses on big data to give merchants the chance to compare current revenue, social media activity, and online reputation."
About Net Element, Inc.
Net Element, Inc. (NASDAQ: NETE) operates a payments-as-a-service transactional and value-added services platform for small to medium enterprise ("SME") in the US, Russian Federation and other international markets. In the US it aims to grow transactional revenue by innovating SME productivity services such as its cloud based, restaurant point-of-sale solution Aptito. Internationally, Net Element's strategy is to leverage its omni-channel platform to deliver flexible offerings to emerging markets with diverse banking, regulatory and demographic conditions such as UAE, Kazakhstan, India and Latin America where initiatives have been recently launched. It maintains offices in Miami, FL and in Russia.
For more information, visit www.NetElement.com
About NetworkNewsWire
NetworkNewsWire (NNW) provides news aggregation and syndication, enhanced press release services and a full array of social communication solutions. As a multifaceted financial news and distribution company with an extensive team of journalists and contributing writers, NNW is uniquely positioned to best serve private and public companies who need to reach a wide audience of investors, consumers, journalists and the general public. NNW has an ever-growing distribution network of more than 5,000 key syndication outlets across the country. By cutting through the overload of information in today's market, NNW brings its clients unparalleled visibility, recognition and brand awareness. NNW is where news, content and information converge.
For more information, visit https://www.NetworkNewsWire.com
Please see full disclaimers on the NetworkNewsWire website applicable to all content provided by NNW, wherever published or re-published: http://nnw.fm/Disclaimer
Forward-Looking Statements
This release contains forward-looking statements within the meaning of Section 27A of the Securities Act of 1933, as amended and Section 21E of the Securities Exchange Act of 1934, as amended. All forward-looking statements are inherently uncertain as they are based on current expectations and assumptions concerning future events or future performance of the company. Readers are cautioned not to place undue reliance on these forward-looking statements, which are only predictions and speak only as of the date hereof. In evaluating such statements, prospective investors should review carefully various risks and uncertainties identified in this release and matters set in the company's SEC filings. These risks and uncertainties could cause the company's actual results to differ materially from those indicated in the forward-looking statements.

EIN Presswire does not exercise editorial control over third-party content provided, uploaded, published, or distributed by users of EIN Presswire. We are a distributor, not a publisher, of 3rd party content. Such content may contain the views, opinions, statements, offers, and other material of the respective users, suppliers, participants, or authors.