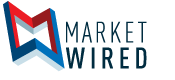 Junkie Dog, Inc. Files for Name and Symbol Change; After Necessary Approvals, Company Will Be Called: Grand Havana, Inc.
/EINPresswire.com/ -- MIAMI, FL--(Marketwired - May 4, 2017) - Junkie Dog, Inc. (OTC: JKDG) or ("the Company") today announced that it has filed documents with both the State of Nevada and the Financial Industry Regulatory Authority ("FINRA") to effect a name change from "Junkie Dog.com, Inc." to "Grand Havana, Inc."
The articles of amendment were submitted to the State of Nevada on April 27, 2017, and the corporate action application was submitted to FINRA on May 3, 2017. After receiving the necessary approvals, the Company will be called Grand Havana, Inc. In addition, the Company is seeking, in connection with the FINRA process, a new trading symbol to reflect the corporate name change and will disclose the new symbol as soon as possible. The company has requested JAVA or GRND as potential symbols.
The Company is also constructing its new corporate online store, which will exist under the following new URL address: (www.grandhavanacoffee.com). As soon as the new corporate store is launched, the Company will notify shareholders through a press release.
Commenting on the name and symbol change, the Company's CEO Robert Rico commented, "The Company and its management are excited to create lasting shareholder value. We have begun our audit to complete our filings with the SEC and expect updates in the next couple of weeks. There are a series of roll up opportunities within our sector and we are excited by the demand for our premium Cuban espresso. Grand Havana is your premium choice when you want to enjoy the best cup of espresso in the market."
About Grand Havana Coffee Company
Grand Havana Coffee is a Miami-based specialty coffee retailer and wholesaler. GH specializes in the small-batch roasting of Cuban style espresso coffee beans, masterfully blended by legendary roaster, Luis Bustelo, the original master blender of the Cuban espresso. The company focuses on taking the product mainstream following the massive popular demand for our specialized roasting blend, with over 3.5 million cups of espresso served.
Grand Havana Coffee is the consumer's brand of choice for delving into the essence, allure and nostalgia of old Havana, with all its coffee products roasted and packaged in Miami, Florida USA.
Safe Harbor Statement:
The information posted in this release may contain forward-looking statements within the meaning of the Private Securities Litigation Reform Act of 1995. You can identify these statements by use of the words "may," "will," "should," "plans," "explores," "expects," "anticipates," "continue," "estimate," "project," "intend," and similar expressions. Forward-looking statements involve risks and uncertainties that could cause actual results to differ materially from those projected or anticipated. These risks and uncertainties include, but are not limited to, general economic and business conditions, effects of continued geopolitical unrest and regional conflicts, competition, changes in technology and methods of marketing, and various other factors beyond the Company's control. The Company neither intends, nor assumes any obligation, to update or revise these forward-looking statements in light of developments which differ from those anticipated.