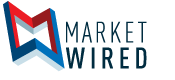 Ubiquitech CEO gives overview on 2017 progress for its division HempLife Today along with expectations for the remainder of 2017
/EINPresswire.com/ -- DENVER, CO--(Marketwired - May 4, 2017) - Ubiquitech Software Corp. (OTC PINK: UBQU), CEO and the management of (UBQU) and Hemplife Today™ want all shareholders, and the general public, to have an update and overview on the exciting progress to date in 2017. The company also includes goals for the remainder of the year.
CEO James Ballas said, "This is our opportunity to update our shareholders on all of the important aspects of the Company that keeps us growing and profitable. It also keeps the shareholders aware of many of our plans for the rest of the year."
Name change: The Company is 100% committed to the new name and symbol change that will help to better position the Company in the emerging Nutraceutical space. We are entering the final phase of this process and anxiously await the positive impact that we believe this name change will provide to the business and to shareholders.
New Website: The Company has commissioned an internationally known Web Design Company to do a complete makeover of the HempLifeToday.com Website, and progress on the new Website began last month. The new Website will have expanded pages on important topics and will have a completely fresh and improved look and design. In addition, there will be a new HempLifeToday™ logo as well as a detailed "Investors" page. The Company expects to unveil the new Website in June.
CBD Oil Sourcing, third party testing and expansion: The Company, through its grow operations, continues to utilize only purpose grown USA Hemp for all of its CannazALL™ products, and all Hemp used in CannazALL™ products is grown under a state agriculture program that is 2014 Farm Bill compliant, section 7606.
In addition, the Company utilizes third party testing for potency, purity, and consistency, and expanded its available growing capabilities in order to meet demand now, and in the future.
Products: The Company and its customers are very pleased with the quality and consistency of the CannazALL™ CBD products derived from Hemp currently offered, and all CannazALL™ products utilize the NanoTech™ Infusion Process where up to 200% more Terpenes and plant Sterols are infused into the products. These products are; 250mg and 500mg Peppermint Tinctures, 300mg and 800mg Concentrated Oils, 25mg CBD GelCaps, CBD Skin Salve, Vape Oil, as well as two products still being refined; CBD Powder and Dab. The company will continue to spend on research and development to insure continued new and innovative products for our customers.
Pricing: The Company lowered its pricing three times in the last two years and the current pricing will remain. However, there are many ways that customers can save and this brings CannazALL™ products to a most competitive level for the quality USA grown products featured. Currently, the Company offers three ways that customers can save. They are:
Rebates: Where customers receive a $25 rebate for every $250 spent. Customers can access their Rebate by simply logging on to HLTRebates.com
Referrals: Where customers earn free CannazALL™ CBD products by referring others. Customers can access their Rebate by simply logging on to HLTReferrals.com
Discount Codes: Where customers can receive regular weekly discounts of 10% - 30%
Rapid Ship Processing: The Company instituted its rapid Ship Processing System in January which sees orders shipped within 24 hours via USPS Priority Mail.
24 hour Interactive Customer Support line: The Company developed a state-of-the-art 24 hour Customer Support line that allows customers access to information on CBD, CannazALL™ products, pricing, dosing and more, as well as the ability to speak to a live CBD specialist who can answer questions and take an order.
Social Media: The Company has expanded its Social Media presence including, Facebook, twitter and Instagram, and this aspect of the Company is growing monthly.
Customer base: The Company added to both its active customer base and subscriber list, with over 45,000 customers combined. This growth exceeded Company projections by over 20%.
Free-Trial offer: The Company instituted a very successful Free-Trial offer of its CannazALL™ CBD GelCaps in the month of April, and requests for this free offer were overwhelming with over 6,000 requests made within the first 72 hours. The traffic to the HempLifeToday.com Website was so heavy that the Site experienced three major crashes in this period and the Company was forced to make an early move to a new and larger server that could handle the massive traffic. Because of this overwhelming response the Company is currently building out a platform to make this free offer a permanent part of its marketing plan and this platform will be completed by the week of May 8th. Initial goals are to giveaway 1,000 free trial packs of six (6) CBD GelCaps per week, and the Company expects this to grow to 5,000 per week within the next 90 days. The Company shows a 25% purchase rate based on the free trial offer and this will add significantly to Company revenue.
Direct Mail and email Campaigns: The Company continues it's successful Direct Mail Campaigns targeted to its in-house database. These campaigns feature specific product specials as well as Discounts, and go deeper into the customer base than the weekly email campaigns that are very successful as well.
Marketing: The Company continues to grow its previously announced, and profitable, marketing and advertising platforms that are growing the Company at a sustainable rate and will keep shareholders updated on additions, etc, as they develop.
Sales: The Company continues consistent quarter over quarter growth and posted strong first quarter revenue and earnings gains announced in press on April 20th. The Company wants shareholders to note that these gains were a direct result of the positive steps the Company is taking, and that the Company will continue expanding these successful strategies.
CEO James Ballas added, "We used all of 2016 to set the Company up for more rapid growth and this is what we are achieving. As we continue on this successful path we expect to exceed our projections this year and do nothing but concentrate on growth into 2018 and beyond."
Operations Manager Luke Dreyer said, "From a technical standpoint we are in a great position to grow at a greater rate than ever before and this is because of all of the components we now have in place. From seed to product, sales, delivery and customer support, we have everything in place that a successful Company needs to double and triple its sales as we continue. This is a very exciting business and we are thrilled at what the CannazALL™ brand has become."
The Company looks forward to keeping shareholders aware of all important aspects of the Company and plans to update shareholders through consistent press.
About HempLife Today™
Hemp Life Today™ was created by a group of highly motivated, skilled and health minded people. Who have learned that Hemp, and Hemp related products, can be a great source of increased health, vitality, and overall well being in our lives. We also believe that high grade CBD (Canabidiol), could very well be the miracle supplement the world has been waiting for as more and more people discover the health benefits of this remarkable extract. hempLife Today™ offers its quality CBD products @ www.HempLifeToday.com
About Ubiquitech
Ubiquitech Software Corp, through its subsidiaries is a dynamic multi-media, multi-faceted corporation utilizing state-of-the-art global internet marketing, Direct Response (DRTV) Television, Radio, and traditional marketing, to drive traffic to the new and emerging multi-billion dollar industries like its subsidiary HempLifeToday™.
HempLifeToday™ focuses on the exciting and dynamic new thinking in the world today that recognizes the important health and life enriching enhancement that CBD Oil from the Hemp plant can bring. Through its network of quality USA growers HempLifeToday.com™ has developed multiple and proprietary CannazALL™ CBD oil products that include; It's popular CBD Tinctures, Oils, GelCaps, CBD Powder, Skin Salve, Wax Honey, and e-liquid, all offered @ www.HempLifeToday.com
This press release contains forward-looking statements. Words such as "expects", "intends'', "believes'', and similar expressions reflecting something other than historical fact are intended to identify forward-looking statements, but are not the exclusive means of identifying such statements. These forward-looking statements involve a number of risks and uncertainties, including the timely development and market acceptance of products and technologies, the ability to secure additional sources of finance, the ability to reduce operating expenses, and other factors described in the Company's filings with the OTC Markets Group. The actual results that the Company achieves may differ materially from any forward-looking statement due to such risks and uncertainties. The Company undertakes no obligation to revise or update any forward- looking statements in order to reflect events or circumstances that may arise after the date of this release.

EIN Presswire does not exercise editorial control over third-party content provided, uploaded, published, or distributed by users of EIN Presswire. We are a distributor, not a publisher, of 3rd party content. Such content may contain the views, opinions, statements, offers, and other material of the respective users, suppliers, participants, or authors.