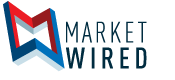 Chimera Games Launches Its Market Leading Game The Mob: Rise of the Don on Both Poolworks (Germany) Social Platform Systems, mein VZ and studi VZ
Users Will Be Able to Create & Progress Characters Linked Directly to Their Poolworks VZ Social Accounts
/EINPresswire.com/ -- LAS VEGAS, NV--(Marketwired - May 4, 2017) - Momentous Entertainment Group, Inc. ("Momentous") (OTCBB: MMEG), an online social media network company vertically organized into four business areas: social networking, social gaming, e-commerce sold consumer products and services, and OTT streaming media content creation and distribution, announced today that the localization of its wholly owned subsidiary, Chimera® Games title, The Mob: Rise of the Don played worldwide in over 40 countries, has been completed and the game is now available in German on the Poolworks (Germany) Ltd social media platform.
On Facebook, The Mob: ROTD is in the top percentile in its genre for ARPU (Average Revenue Per User) and is currently rated 4 out of 5 stars and has hundreds of 5-star reviews. Chimera® Games has also been recognized by Facebook's internal apps group as having one of the best in-game revenue generating models across all of Facebook's available social media games.
AS A SPECIAL LIMITED TIME IN-GAME PROMOTION
Each new meinVZ and studiVZ user, upon creating their first character in The Mob: ROTD, will receive for FREE $500B of in-game cash, 100k energy to complete jobs, and 1,500 Chimera Gold Coins (a $102 or EUR 93.22) value.
Momentous CEO Kurt Neubauer stated, "The German localization of The Mob: Rise of the Don, on our Poolworks property sends a strong signal to all who watch how quickly Momentous' Chimera Games subsidiary can act in bringing its games in language specific formats to different worldwide social media platforms. These new game launches lead to more Poolworks users, increased engagement, and longer retention rates while generating additional revenues for both Poolworks and Momentous' Chimera Games subsidiary. In the near future, we will continue to launch additional Chimera Games on our Poolworks network as well as other gaming platforms worldwide."
About Poolworks Germany Ltd.
Poolworks' studiVZ and meinVZ record nearly 10 million registered users between the ages of 16 and 59 and over 40 million ad impressions per month. Established in Germany in 2005, Poolworks has evolved into a recognizable household name by developing new platforms, integrating content, and marketing social games. To learn more, visit Poolworks' websites: www.studivz.net and www.meinvz.net.
About Chimera® Games
ChimeraCompanyGames has built a reputation among the casual and avid social media gamer. With a portfolio of games that appeal to a wide range of users, CCG has built an impressive following on Facebook with great user engagement. Its origins date back to 2008 when it exclusively launched games on both the Myspace and Facebook platforms and in 2013 introduced ChimeraCompanyGames.com as an additional dedicated website based usage option for users.
About Momentous Entertainment Group (MMEG)
Momentous Entertainment Group, Inc. (MMEG) is an online social media network company. It is vertically organized into four business areas: social networking, social gaming, e-commerce sold consumer products and services, and OTT (Over-The-Top) streaming media content creation and distribution.
With more than 11 million online registered users worldwide, Momentous' value proposition serves multiple stakeholders: 1) Social network users, 2) OTT streaming content users, 3) Online gamers, and 4) Consumers looking to buy products and services through our e-commerce portal and our social network. 
Please note the Company may use social media to communicate with the public. This communication may include information that could be deemed material information. As a result, the Company encourages interested parties to review the information that it posts on the following social media channels: Facebook (https://facebook.com/momentousent13), Twitter (https://twitter.com/momentousent13), and LinkedIn (https://www.linkedin.com/company/15878606).
To learn more, visit Momentous Entertainment Group's websites: Corporate Site www.momentousent.com, Music Site www.momentousmusic.com, and Music One Corp www.music1.biz.
Forward-Looking Statements
This press release may contain forward-looking statements, including information about management's view of Momentous Entertainment Group Inc's (MMEG) future expectations, plans and prospects. In particular, when used in the preceding discussion, the words "believes," "expects," "intends," "plans," "anticipates," or "may," and similar conditional expressions are intended to identify forward-looking statements. Any statements made in this news release other than those of historical fact, about an action, event or development, are forward-looking statements. These statements involve known and unknown risks, uncertainties and other factors, which may cause the results of MMEG to be materially different from those expressed or implied by such statements. These risk factors and others are included from time to time in documents MMEG files with the Securities and Exchange Commission, including but not limited to, its Form 10-Ks, Form 10-Qs and Form 8-Ks. Other unknown or unpredictable factors also could have material adverse effects on MMEG's future results. The forward-looking statements included in this press release are made only as of the date hereof. MMEG cannot guarantee future results, levels of activity, performance or achievements. Accordingly, you should not place undue reliance on these forward-looking statements. Finally, MMEG undertakes no obligation to update these statements after the date of this release, except as required by law, and also takes no obligation to update or correct information prepared by third parties that are not paid for by MMEG.

EIN Presswire does not exercise editorial control over third-party content provided, uploaded, published, or distributed by users of EIN Presswire. We are a distributor, not a publisher, of 3rd party content. Such content may contain the views, opinions, statements, offers, and other material of the respective users, suppliers, participants, or authors.