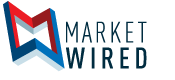 Governor Rick Scott Toured RGF Environmental Group, Highlighting the Company's Manufacturing and Job Creation
Ron Fink, President/CEO of RGF Environmental Group, welcomes Florida Governor Rick Scott
Click here for high-resolution version
/EINPresswire.com/ -- RIVIERA BEACH, FL--(Marketwired - May 03, 2017) - Florida Governor Rick Scott toured South Florida-based RGF Environmental Group, Inc., today as part his "Fighting for Florida's Future" tour. RGF Environmental is a global company headquartered in Riviera Beach that manufactures and produces air, food and water purification/sanitation systems for homes, schools, office buildings, hotels, cruise ships, food processors and hospitals and industrial water treatment/reclaim systems.
RGF has created over 50 new jobs over the past four years and currently employs nearly 130 Floridians, with plans to expand the near future. The company exports to 33 countries and has over the years received numerous one-on-one trade consultations from Enterprise Florida and has participated in EFI trade missions to China, India, Mexico, South America, S. Korea, Taiwan, Philippines, Singapore and Malaysia. RGF has also saved more than $65,000 in taxes since the permanent elimination of the sales tax on manufacturing machinery and equipment, which is money that has instead been used to hire and train new employees.
Ron Fink, President, Founder and CEO of RGF Environmental Group, said, "RGF was proud to welcome Governor Scott to our facility today. Our mission is to provide the world with the safest air, water and food, and Florida has proven to be an excellent location for us to work on meeting that important goal. We appreciate Governor Scott's focus on supporting tax cuts and economic development programs like Enterprise Florida that make it easier for businesses like RGF to succeed and we look forward to continuing to grow in Florida."
About RGF
RGF manufactures over 500 environmental products and has a 30-plus year history of providing the world with the safest air, water and food without the use of chemicals. RGF is a research and innovation company that holds numerous patents and patents-pending for wastewater treatment systems, air purifying devices, and food sanitation systems. To meet a growing need for indoor air quality improvement solutions, RGF developed both the patented REME-HALO® and BLU QR®. RGF's Advanced Oxidation Systems are proven and tested to be extremely effective in destroying mold, odors, bacteria, and viruses. Situated in the heart of the Port of Palm Beach Enterprise Zone, RGF Headquarters spans 7.5 acres, with 100,000 square feet of manufacturing, warehouse, and office facilities. RGF has recently upgraded its facilities, creating an increased vertical approach to manufacturing, allowing the company to provide the highest quality and engineered products on the market.
For more information, visit rgf.com or contact Kelly Kendrick, Director of Marketing, 561-253-7880.
Image Available: http://www.marketwire.com/library/MwGo/2017/5/3/11G137841/Images/DSC_0413-ab4ec0f369559e04bf66fd5da4792186.JPG