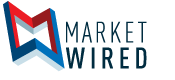 American Leisure Holdings, Inc.'s GG Media Network Announces Appointment of Management Team
/EINPresswire.com/ -- LAS VEGAS, NV--(Marketwired - May 3, 2017) - American Leisure Holdings, Inc. (OTC: AMLH)'s GG Media Network, Inc., Chief Executive Officer, Christian Bishop, is pleased to announce the organization's senior leadership team for its eSports media production company.
"I am beyond excited about the group of talented and experienced leaders who will be working with me toward the achievement of our strategic business objectives," Bishop said. "The eSports and gaming industry is experiencing tremendous growth. With these leaders we have the opportunity to realize our goal of building a collaborative gaming community, in which anyone can live their dream, whether it is playing professionally, creating a following for your stream or interacting with your favorite gamer, GG Media Network is where your story begins."
Management Team:
Mariel Reyes, Chief Operating Officer, as previously announced, is responsible for the day-to-day administration and operation of the business. Over the course of her career, Ms. Reyes has been recognized as an exceptional litigator specializing in federal consumer protection and foreclosure defense and strategist for the gaming and technology industries.
Bryan Cashman, Vice President of Operations, leads the administrative management of the company with an emphasis on activities critical to overall business success. Mr. Cashman is a 15-year technology and gaming industry veteran with extensive experience building teams, products and streamlining operational processes. Mr. Cashman has held prior roles at Foodida and Deloitte Consulting.
Jim DiPrima, Chief Financial Officer, is responsible for the company's finance and accounting functions. Mr. DiPrima brings 40 years of financial accounting experience in both the public and private sector to his role.
David Mullins, Chief Technology Officer, as previously announced, leads infrastructure, information technology and serves as creative director for GG Media Network. An avid gamer and participant in the competitive eSports community Mr. Mullins is well regarded for his ability to assess short and long-term technology needs and drive decisions designed to help reach business objectives.
D. Nikki Wheeler, Chief Communications Officer, oversees all aspects of communications. Over the course of her 20 plus year career, Ms. Wheeler has held leadership positions in both the public and private sector including with leading Fortune 500 technology, oil and gas and communications companies.
FOLLOW GG Media Network on Twitter: @GGMediaNetwork
FOLLOW CEO Christian Bishop on Twitter: @MrCBishop
Visit our official website: www.GGMediaNetwork.com
SAFE HARBOR: Statements about the Company's future expectations and all other statements in this site other than historical facts, are "forward-looking statements" within the meaning of Section 27A of the Securities Act of 1933, Section 21E of the Securities Exchange Act of 1934, and as that term is defined in the Private Securities Litigation Reform Act of 1995. The Company intends that such forward-looking statements be subject to the safe harbors created thereby. The site information contains information relating to the Company that is based on the beliefs of the Company and/or its management as well as assumptions made by and information currently available to the Company or its management. When used in this site, the words "anticipate," "estimate," "expect," "intend," "plans," "projects," and similar expressions, as they relate to the Company or its management, are intended to identify forward-looking statements. Such statements reflect the current view of the Company regarding future events and are subject to certain risks, uncertainties and assumptions, including the risks and uncertainties noted. Should one or more of these risks or uncertainties materialize, or should underlying assumptions prove to be incorrect, actual results may vary materially from those described herein as anticipated, believed, estimated, expected, intended or projected. In each instance, forward-looking information should be considered in light of the accompanying meaningful cautionary statements herein. Factors that could cause results to differ include, but are not limited to, successful performance of internal plans, the impact of competitive services and pricing and general economic conditions.
Federal securities laws, such as Rules 10b-5 and 15c2-11 of the Securities Exchange Act of 1934 ("Exchange Act") as well as Rule 144 of the Securities Act of 1933 ("Securities Act"), and state Blue Sky laws, require issuers to provide adequate current information to the public markets. With a view to encouraging compliance with these laws, OTC Markets Group has created these OTC Pink Basic Disclosure Guidelines. We use the basic disclosure information provided by OTC Pink companies under these guidelines to designate the appropriate tier in the OTC Pink marketplace: Current, Limited or No Information. OTC Markets Group may require companies with securities designated as Caveat Emptor to make additional disclosures in order to qualify for OTC Pink Current Information tier.

EIN Presswire does not exercise editorial control over third-party content provided, uploaded, published, or distributed by users of EIN Presswire. We are a distributor, not a publisher, of 3rd party content. Such content may contain the views, opinions, statements, offers, and other material of the respective users, suppliers, participants, or authors.