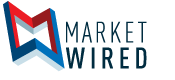 National Event Free Comic Book Day 2017 is Saturday, May 6
Nearly 6 million comics to be given away for free to fans
/EINPresswire.com/ -- BALTIMORE, MD--(Marketwired - May 03, 2017) - On Saturday May 6th, over 2,300 comic book shops across North America and around the world will give out nearly 6 million comic books for free during Free Comic Book Day (FCBD). The annual event is one of the most anticipated celebrations of the year as retailers prepare to welcome curious, first-time comic readers and devout comic book fans into their stores for fun events and free comics.
"This year's selection of free comics is incredible," said Free Comic Book Day spokesperson Michael Moccio. "There's truly something for everyone, whether they're a newcomer to comics or have been reading them for years. This is the perfect opportunity to discover new titles and celebrate the medium that's inspired some of our favorite television shows and movies."
The 50 free comic books available this year are designed to appeal to a broad range of tastes, including super hero stories that tie into this year's major releases like Marvel's All-New Guardians of the Galaxy and DC's Wonder Woman; kid favorites that are great for readers of all ages with SpongeBob, Barbie, Disney's Descendants, and DC Super Hero Girls; stories that feature classic characters such as The Tick and Underdog; and TV tie-ins featuring series like Doctor Who, Fresh off the Boat, The Loud House, and many more. Every major publisher including Dark Horse, DC, IDW, Image, and Marvel Comics participates in this event.
"On May 6th, we encourage fans to use Free Comic Book Day as an opportunity to explore their local comic book shop and all it has to offer," said Moccio. "Hopefully, everyone will walk away with free comics they can't wait to read and then continue to return to their local shop for more fun events throughout the year!"
Stars such as Tom Holland (Spider-Man: Homecoming), Dean Cain (Lois & Clark, Supergirl), and Wil Wheaton (Star Trek: The Next Generation, Tabeltop) have endorsed Free Comic Book Day this year as an event fans won't want to miss.
Along with free comics, many comic book shops will feature events during the day including creator signings, appearances of costumed characters, and great deals on exclusives and sale items. To view all 50 free titles and to find a participating comic shop, fans are encouraged to visit www.freecomicbookday.com.
(B-Roll Video, Cover Artwork, Book Previews,
Photo Images and Interviews available upon request)
ABOUT FREE COMIC BOOK DAY -- Celebrating its 16th year, Free Comic Book Day is the comic book specialty market's annual event where participating comic book shops across North America and around the world give away comic book absolutely free to anyone who comes into their comic shops. The event is held the first Saturday in May and is the perfect opportunity to introduce friends and family to the many worlds of wonder available at local comic shops. From superheroes to slide-of-life to action/adventure and beyond, Free Comic Book Day has a comic book for everyone! Free Comic Book Day is a joint venture between Diamond Comic Distributors, publisher, and retailers.

EIN Presswire does not exercise editorial control over third-party content provided, uploaded, published, or distributed by users of EIN Presswire. We are a distributor, not a publisher, of 3rd party content. Such content may contain the views, opinions, statements, offers, and other material of the respective users, suppliers, participants, or authors.