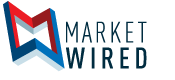 Harvest One Moves to Acquire ACMPR Licensed Producer -- CFN Media
/EINPresswire.com/ -- SEATTLE, WA--(Marketwired - May 3, 2017) -  CFN Media Group ("CannabisFN"), the leading creative agency and media network dedicated to legal cannabis, announces publication of an article covering Harvest One's (TSX VENTURE: HVST) move into the cannabis industry and the direction for the company over the coming months.
Becoming the Latest Canadian LP
Harvest One announced a private placement of 33,334,000 subscription receipts at a price of $0.75 a piece for gross proceeds of about $25 million earlier this year. In conjunction with the private placement, the company agreed to acquire 100% of Satipharm AG and United Greeneries Holdings Ltd. from MMJ Phytotech Inc. for 53,333,333 shares at $0.75 per share and $2 million cash for a deemed purchase price of $42 million.
United Greeneries is one of just 40 licensed producers under Canada's Access to Cannabis for Medical Purposes Regulations ("ACMPR") with a focus on large-scale horticulture operations for the upcoming recreational cannabis market. Satipharm AG is an international medical cannabis brand with a focus on oral delivery technologies for strategy entry in emerging medical cannabis markets and existing markets located in Canada.
The company will rename itself to Harvest One Cannabis Inc. and assume the Board of Directors and management team from the two acquired companies. In particular, MMJ Phytotech Managing Director Andreas Gedeon will become the new entity's CEO and Director alongside a highly-qualified Board of Directors and Chief Financial Officer. The team has years of experience in the cannabis industry and related fields of engineering and finance.
Recreational & Medical Focus
Harvest One Cannabis will have a dual focus on Canada's upcoming recreational and existing medical marijuana markets through its two businesses.
United Greeneries represents the company's horticulture arm and recreational brand. The company's Duncan Facility is a state-of-the-art cannabis cultivation operation with about 10,000 sq. ft. of cultivation space and high compliance items like a Level 8 Narcotics Vault and full-service in-house biochemical and analytical laboratory. The facility is capable of processing about 1,000 kilograms per year and has the ability to expand to an estimated 51,000 kilograms by 2020.
The company's Lucky Lake Facility is a 62,000 sq. ft. modern, concrete agricultural facility that's sitting on over 18 acres of land that's 100% owned. The facility was the subject of a March 2015 MMPR application and is currently in the security clearance stage of review. Once licensed, the facility has an estimated capacity of up to 11,700 kilograms of cannabis per year, which would make it one of the largest licensed producers in the country.
Satipharm AG is a Switzerland-based commercial-stage pharmaceutical, nutraceutical, and cosmeceutical company that is developing dietary supplements with a focus on legally accessible cannabidiol (CBD). The company also has exclusive worldwide rights to the Gelpell® Microgel process for cannabis applications. These gel microcapsules offer a controlled delivery system with enhanced oral bioavailability.
Recently, the company announced that it has entered into two separate interim agreements with PanCann Streaming Corp. to finance the construction of its Lucky Lake facility and a new additional facility that is yet to be identified in consideration for equity participation. These agreements, if funded, would enable the company to substantially increase its production capacity without any capital outlay or further dilution for its shareholders.
Please follow the link to read the full article: http://www.cannabisfn.com/harvest-one-moves-acquire-acmpr-licensed-producer/
Learn how to become a CFN Media client company, brand or entrepreneur: http://www.cannabisfn.com/become-featured-company/
Download the CFN Media iOS mobile app to access the world of cannabis from the palm of your hand: https://itunes.apple.com/us/app/cannabisfn/id988009247?ls=1&mt=8
Or visit our homepage and enter your mobile number under the Apple App Store logo to receive a download link text on your iPhone: http://www.cannabisfn.com
About CFN Media
CFN Media (CannabisFN) is the leading creative agency and media network dedicated to legal cannabis. We help marijuana businesses attract investors, customers (B2B, B2C), capital, and media visibility. Private and public marijuana companies and brands in the US and Canada rely on CFN Media to grow and succeed.
Disclaimer:
Except for the historical information presented herein, matters discussed in this release contain forward-looking statements that are subject to certain risks and uncertainties that could cause actual results to differ materially from any future results, performance or achievements expressed or implied by such statements. Emerging Growth LLC, which owns CFN Media and CannabisFN.com, is not registered with any financial or securities regulatory authority, and does not provide nor claims to provide investment advice or recommendations to readers of this release. Emerging Growth LLC may from time to time have a position in the securities mentioned herein and may increase or decrease such positions without notice. For making specific investment decisions, readers should seek their own advice. Emerging Growth LLC may be compensated for its services in the form of cash-based compensation or equity securities in the companies it writes about, or a combination of the two. For full disclosure please visit: http://www.cannabisfn.com/legal-disclaimer/.