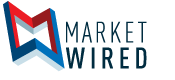 Key Themes From Austin's DreamHack 2017: Christian Bishop, Chief Executive Officer, GG Media Network Provides Insights
/EINPresswire.com/ -- LOS ANGELES, CA--(Marketwired - Apr 30, 2017) - DreamHack, the world's largest computer festival, is where the worlds of eSports, music, Internet, game culture and cosplay come together to share knowledge and participate in creative competitions and GG Media Network (OTC: AMLH) Christian Bishop, chief executive officer, reveals the industry's most pertinent themes. In the video Bishop touches on:
Non-endemic investment in eSports is increasing as companies continue to recognize the value and potential of the engaged eSports demographic. One report finds, more than 50 non-endemic brands ranging from food and beverage to communications and transportations companies are investing in eSports.
The technology and infrastructure to support large-scale LAN (Local Area Network) Parties like DreamHack require collaborations from leading providers to meet the needs of gamers and enthusiasts. It is reported,15,000 people participated in DreamHack, Austin, which supported more than 22,000 devices over the course of the two-day event.
eSports continues to rise in popularity and value. The global audience for eSports is reported to be more than 385 million people. These gamers and enthusiasts are driving growth in the eSports economy which includes media rights, advertising and ticket sales. In 2017, the eSports economy is expected to grow by more than 40 percent, reaching more than $690 million. 
Watch the video, follow this link: http://bit.ly/DreamHackReCap
About GG Media Network
GG Media Network (OTC: AMLH) is a gaming, media, entertainment and technology company that provides non-scripted content through GG Studios, talent and eSports management to gamers, fans and sponsors. GG Media Network's comprehensive suite of solutions are available worldwide. For more information, please visit www.GGMediaNetwork.com and get to know us on Twitter, Facebook and LinkedIn.
©GG Media Network. All Rights Reserved. GG Media Network, GG Media Studios and the GG Media Network Logo are either registered service marks or service marks of GG Media Network and/of its Affiliates in the United States and elsewhere. Any other service names, product names, company names or logos included herein are the trademarks or service marks of their respective owners.
Embedded Video Available: http://www2.marketwire.com/mw/frame_mw?attachid=3134352


EIN Presswire does not exercise editorial control over third-party content provided, uploaded, published, or distributed by users of EIN Presswire. We are a distributor, not a publisher, of 3rd party content. Such content may contain the views, opinions, statements, offers, and other material of the respective users, suppliers, participants, or authors.