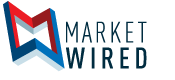 Terra Tech Corp. to Present at the 2017 Canaccord Genuity Cannabis Conference on May 10th
CEO Derek Peterson to give Company presentation at 1PM at The Intercontinental Barclay New York
/EINPresswire.com/ -- IRVINE, CA--(Marketwired - April 28, 2017) - Terra Tech Corp. (OTCQX: TRTC) ("Terra Tech" or the "Company"), a vertically integrated cannabis-focused agriculture company, today announced that its Chairman and Chief Executive Officer, Derek Peterson, will present at the 2017 Canaccord Genuity Cannabis Conference on Wednesday, May 10th at 1PM Eastern at The Intercontinental Barclay New York in New York City.
The Corporate Presentation will be Webcast at http://wsw.com/webcast/canaccord27/trtc.
Derek Peterson, Chairman and CEO of Terra Tech Corp., commented, "Canaccord is one of the leading investment banks with expertise in the cannabis sector and we are pleased to be invited to present at its conference. Terra Tech continues to go from strength to strength and we look forward to educating interested investors about our business."
To be added to the Terra Tech email distribution list, please email TRTC@kcsa.com with TRTC in the subject line.
About Terra Tech
Terra Tech Corp. (OTCQX: TRTC) operates through multiple subsidiary businesses including: Blüm, IVXX Inc., Edible Garden, MediFarm LLC and GrowOp Technology. Blüm's retail medical cannabis facilities focus on providing the highest quality medical cannabis to patients who are looking for alternative treatments for their chronic medical conditions. Blüm offers a broad selection of medical cannabis products including; flowers, concentrates and edibles through its Oakland, CA and multiple Nevada locations. IVXX, Inc. is a wholly-owned subsidiary of Terra Tech that produces medical cannabis-extracted products for regulated medical cannabis dispensaries throughout California. The Company's wholly-owned subsidiary, Edible Garden, cultivates a premier brand of local and sustainably grown hydroponic produce, sold through major grocery stores such as ShopRite, Walmart, Winn-Dixie, Raley's, Meijer, Kroger, and others throughout New Jersey, New York, Delaware, Maryland, Connecticut, Pennsylvania and the Midwest. Terra Tech's MediFarm LLC subsidiaries are focused on medical cannabis cultivation and permitting businesses throughout Nevada. The Company's wholly-owned subsidiary GrowOp Technology, specializes in controlled environment agricultural technologies.
For more information about Terra Tech Corp visit: http://www.terratechcorp.com/
For more information about IVXX visit: http://ivxx.com/
For more information about Blüm Nevada visit: http://letsblum.com
For more information about Blüm Oakland visit: http://blumoak.com/
Visit us on Facebook @ https://www.facebook.com/terratechcorp/timeline
Follow us on Twitter @terratechcorp
Follow us on Instagram @socal_IVXX
For more information about Edible Garden visit: http://www.ediblegarden.com/
Visit Edible Garden on Facebook @ https://www.facebook.com/ediblefarms?fref=ts
Visit IVXX on Facebook @ https://www.facebook.com/ivxxbrand?fref=ts
Contact
Philip Carlson
KCSA Strategic Communications
TRTC@kcsa.com
212-896-1238