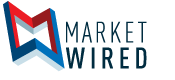 NOHO Signs Letter of Intent for FDA Registered Drug Formulation
/EINPresswire.com/ -- PHOENIX, AZ--(Marketwired - Apr 27, 2017) - NOHO, Inc. (OTC PINK: DRNK), a Wyoming corporation (the "Company"), announced the following:
The Company has signed a letter of intent with DMR Biologic, LLC, of Schonfield, Wisconsin, to acquire the rights to market and sell its homeopathic OTC drug registered with the FDA.
This new formulation is taken via a patented, gel-based delivery method contained in a small stick pack. The product is taken sublingually (under the tongue), offering fast and effective relief from Hangover pain and headache. In bypassing the digestive system, the product is absorbed much faster than liquid or pill-based formulas and has no contraindicated drug interactions. The product's effectiveness is confirmed by multiple Double-blind/Placebo controlled clinical trials. Developed as a drug to treat migraine headaches, under the proposed deal, NOHO would have exclusive rights to the product in the Hangover market and register the new brand with the FDA and obtain a National Drug Code number. The proposed terms also include distribution for a re-branded migraine product which NOHO would market and sell through its new distributor, BNG Enterprises.
David Mersky, NOHO's CEO, stated, "In keeping with our strategy of pursuing undervalued assets like our 2oz Shot and Gold can products when we came into NOHO, we have once again found a great opportunity to bring an FDA compliant product to the Hangover market. As an OTC drug, this new formulation will make NOHO the market leader in the Hangover space, as none of the competition has clinically tested data to be able to make specific drug claims." Negotiations also involve NOHO working to re-launch a new iteration of the original migraine drug, called Lipigesic. Mersky continued, "I believe this is a great product that wasn't properly packaged and didn't have the appropriate marketing to support it. The test results are terrific and the migraine market is huge at around 50 million people. We're really good at identifying these hidden gems that require a dust-off and some re-branding. All the time, hard work and cost of the trials and FDA registration is already done."
In addition to the current formulation, the parties are discussing a hemp infused product for NOHO to bring to market. "We have identified a path to infuse Hemp, as a legal food product, into the formula. A Hemp-infused Hangover drug will fly off the shelves through our targeted distribution in smoke shops and vape stores," said NOHO's CEO David Mersky.
For additional information on NOHO please visit www.nohodrink.com and our full product site at www.imbutek.com and at www.instagram.com/nohodrink, as well as at www.twitter.com/nohodrink
Cautionary Note Regarding Forward-Looking Statements.
This press release contains statements that constitute forward-looking statements within the meaning of Section 27A of the Securities Act of 1933, as amended, and Section 21E of the Securities Exchange Act of 1934, as amended. These statements appear in a number of places in this release and include all statements that are not statements of historical fact regarding the intent, belief or current expectations of the Noho, Inc. (the "Company"), its directors or its officers with respect to, among other things: (i) financing plans; (ii) trends affecting its financial condition or results of operations; (iii) growth strategy and operating strategy. The words "may," "would," "will," "expect," "estimate," "can," "believe," "potential" and similar expressions and variations thereof are intended to identify forward-looking statements. Investors are cautioned that any such forward-looking statements are not guarantees of future performance and involve risks and uncertainties, many of which are beyond the Company's ability to control, and actual results may differ materially from those projected in the forward looking statements as a result of various factors. You should not place undue reliance on forward-looking statements since they involve known and unknown risks, uncertainties and other factors, which are, in some cases, beyond the Company's control and which could, and likely will, materially affect actual results, levels of activity, performance or achievements. The Company assumes no obligation to publicly update or revise these forward-looking statements for any reason, or to update the reasons actual results could differ materially from those anticipated in these forward-looking statements, even if new information becomes available in the future. Important factors that could cause actual results to differ materially from the company's expectations include, but are not limited to, those factors that are disclosed under the heading "Risk Factors" and elsewhere in documents filed by the company from time to time with the United States Securities and Exchange Commission and other regulatory authorities.