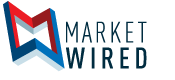 Youngevity to Present at Pioneers 2017 Investment Conference
/EINPresswire.com/ -- SAN DIEGO, CA--(Marketwired - Apr 27, 2017) - Youngevity International, Inc. (OTCQX: YGYI), a leading omni-direct lifestyle company, announced today that Dave Briskie, President and Chief Financial Officer of the Company, is scheduled to present at the Joseph Gunnar & Co. PIONEERS 2017 conference being held at the Mandarin Oriental Hotel in New York City. Mr. Briskie is scheduled to present on Tuesday, May 2, 2017 at 9AM, EDT. Following the presentation, Mr. Briskie will participate in a series of one-on-one investor meetings. 
A live webcast of Youngevity's presentation may be accessed by logging onto the web at http://wsw.com/webcast/pioneers2/ygyi/index.aspx. After the presentation, a replay will be archived and accessible for 90 days at the same website or at www.ygyi.com.
About Youngevity International, Inc. 
Youngevity International, Inc. (OTCQX: YGYI), is a leading omni-direct lifestyle company -- offering a hybrid of the direct selling business model, that also offers e-commerce and the power of social selling. Assembling a virtual Main Street of products and services under one corporate entity, Youngevity offers products from the six top selling retail categories: health/nutrition, home/family, food/beverage (including coffee), spa/beauty, apparel/jewelry, as well as innovative services. The Company was formed in the course of the summer 2011 merger of Youngevity Essential Life Sciences with Javalution® Coffee Company (now part of the company's food and beverage division). The resulting company became Youngevity International, Inc. in July 2013. For investor information, please visit YGYI.com. Be sure to like us on Facebook and follow us on Twitter.

EIN Presswire does not exercise editorial control over third-party content provided, uploaded, published, or distributed by users of EIN Presswire. We are a distributor, not a publisher, of 3rd party content. Such content may contain the views, opinions, statements, offers, and other material of the respective users, suppliers, participants, or authors.