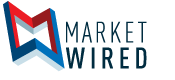 JACKPOTJOY PLC: 2016 Annual Accounts and 2017 Notice of Annual General Meeting
/EINPresswire.com/ -- LONDON, UNITED KINGDOM--(Marketwired - Apr 27, 2017) - Jackpotjoy plc (the "Company") (LSE: JPJ), the largest online bingo-led operator in the world, in compliance with Listing Rule 14.3.6, has submitted a copy of each of the following documents to the National Storage Mechanism, and these will shortly be available for inspection at: http://www.morningstar.co.uk/uk/NSM.
Annual Accounts for the year ended 31 December 2016 (2016 Annual Accounts)


Notice of the Annual General Meeting (2017 AGM Notice)


Proxy Form for the 2017 AGM for those holding ordinary shares


Voting Instruction Form for the 2017 AGM for those holding exchangeable shares in The Intertain Group Limited


The 2017 AGM will be held at 14.00 p.m. (UK time) on Wednesday 7 June 2017 at the offices of Canaccord Genuity Limited, 88 Wood Street, London, EC2V 7QR.
The 2016 Annual Accounts, the 2017 AGM Notice and the Proxy Form/the Voting Instruction Form (as applicable) are being posted today and the 2016 Annual Accounts and the 2017 AGM Notice will shortly be available to view on the Company's website:

EIN Presswire does not exercise editorial control over third-party content provided, uploaded, published, or distributed by users of EIN Presswire. We are a distributor, not a publisher, of 3rd party content. Such content may contain the views, opinions, statements, offers, and other material of the respective users, suppliers, participants, or authors.