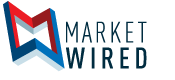 Franklin Electric Adds Helical Rotor Pump Option to Fhoton(TM) SolarPAK Product Family
/EINPresswire.com/ -- FORT WAYNE, IN--(Marketwired - Apr 26, 2017) - Franklin Electric Co., Inc. (NASDAQ: FELE) offers the new Fhoton™ HR SolarPAK System, which features helical rotor pumps, as an addition to the current Fhoton SolarPAK product family. The helical rotor pump (sometimes called a progressive cavity or positive displacement pump) generates substantial water pressure at lower flows, providing water even during times of indirect sunlight. Since less energy is required, the Fhoton HR SolarPAK utilizes a minimum number of solar panels, making it ideal for applications with flexible water volume requirements -- such as supplying water to holding tanks for use in livestock watering, rural water supply supplementation, remote cabins, and small irrigation systems. The Fhoton HR SolarPAK is cULus and UL approved and available in three and seven gpm flow rates with a power rating of 0.75 hp (0.55 kW).
The Fhoton SolarPAK System features a Franklin Electric submersible pump and motor, and the Fhoton solar controller in one package. The system is an ideal choice for remote or "off grid" areas where delivering water is impractical due to the availability of electricity or for homeowners that simply want to conserve energy. The catalyst behind this new system, the Fhoton solar controller, features a compact modular design, providing installation flexibility for the contractor. For added durability, it touts a robust IP66, NEMA 4 enclosure that protects against wildlife, insects, dust, and weather. The controller includes diagnostic features and built-in protection from potential harmful conditions, such as: surge, underload (dry run), overvoltage, locked pump, open and short circuit, overheated controller, and reverse polarity.
Most locations globally have ample sunlight to run a solar pumping system, and given the fact that solar panels are increasingly more cost effective, there is immediate value for contractors to install these highly efficient systems. The technology is still new to many, so the entire solar package of panels, pump, motor, and controller/drive are supported by Franklin's team of Field Service Engineers to simplify the installation process. In addition, contractors can become a Franklin Certified Solar Contractor, which helps them identify market trends, selling tips, and become a solar pumping expert.
For more information on all Franklin Electric solar products, visit www.franklinwater.com.
Franklin Electric is a global leader in the production and marketing of systems and components for the movement of water and fuel. Recognized as a technical leader in its products and services, Franklin Electric serves customers around the world in residential, commercial, agricultural, industrial, municipal, and fueling applications.
"Safe Harbor" Statement under the Private Securities Litigation Reform Act of 1995. Any forward-looking statements contained herein, including those relating to market conditions or the Company's financial results, costs, expenses or expense reductions, profit margins, inventory levels, foreign currency translation rates, liquidity expectations, business goals and sales growth, involve risks and uncertainties, including but not limited to, risks and uncertainties with respect to general economic and currency conditions, various conditions specific to the Company's business and industry, weather conditions, new housing starts, market demand, competitive factors, changes in distribution channels, supply constraints, effect of price increases, raw material costs, technology factors, integration of acquisitions, litigation, government and regulatory actions, the Company's accounting policies, future trends, and other risks which are detailed in the Company's Securities and Exchange Commission filings, included in Item 1A of Part I of the Company's Annual Report on Form 10-K for the fiscal year ending December 31, 2016, Exhibit 99.1 attached thereto and in Item 1A of Part II of the Company's Quarterly Reports on Form 10-Q. These risks and uncertainties may cause actual results to differ materially from those indicated by the forward-looking statements. All forward-looking statements made herein are based on information currently available, and the Company assumes no obligation to update any forward-looking statements.
Media Contact:
Valerie Harding
Ripple Effect Communications
Email Contact
617-536-8887

Corp. Contact:
Eric Pulley
Franklin Electric Co., Inc.
Email Contact
260-827-5677