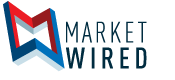 New AbleGamers Center for Inclusive Play Dramatically Expands Charity's Ability to Support Nation's 33 Million Gamers With Disabilities
Digital Accessibility Firm SSB BART Group Provides Generous Grant, Enabling the AbleGamers Foundation to Offer Enhanced Disability Educational Resources and Direct Support
AbleGamers Repurposed Control Peripherals
Click here for high-resolution version
AbleGamers Custom Peripheral Display
Click here for high-resolution version
The AbleGamers Center for Inclusive Play
Click here for high-resolution version
AbleGamers Chief Operations Officer Steven Spohn
Click here for high-resolution version
Level Access co-founder and CEO Timothy Springer
Click here for high-resolution version
/EINPresswire.com/ -- CHARLES TOWN, WV--(Marketwired - April 26, 2017) - AbleGamers Foundation -- the leading charity and organization wielding the power of gaming to break down the barriers of economic and social isolation for people with disabilities -- is thrilled to announce the opening of the AbleGamers Center for Inclusive Play facility in Charles Town, West Virginia. Made possible by a generous grant from digital accessibility firm SSB BART Group -- which will launch its new corporate brand Level Access in the coming months, the new location allows AbleGamers to dramatically expand the number of individuals with disabilities that the charity can serve, beginning with free one-on-one consultations with leading accessibility experts and in-person custom gaming demonstrations.
"Level Access is honored to support AbleGamers and their important, inspiring mission," said Level Access co-founder and CEO, Timothy Springer. "Video games can help transcend disabilities and serve as fantastic tools to encourage, entertain, empower and connect often socially isolated individuals. With this larger facility, AbleGamers will be able to more effectively spread awareness for and foster support of enhanced accessibility in gaming, positively touching an even greater number of lives."
"Thanks to the gracious support of Level Access, AbleGamers is now better equipped to deliver support to our nation's community of thirty-three million gamers with disabilities," said Steve Spohn, AbleGamers COO. "Whereas in the past we have been limited to holding finite consultations off-site or online, the new AbleGamers Center for Inclusive Play vastly improves our ability to host in-person appointments, develop content for gamers with disabilities and to offer an impactful resource for the local Charles Town community."
Open to the public every Thursday, the AbleGamers Center for Inclusive Play is roughly twice the size of AbleGamers' previous facility in Harpers Ferry, West Virginia. Potential AbleGamers beneficiaries may schedule a disability support consultation and explore grant options for securing free-of-charge accessibility controls and peripherals, which are custom-designed to help mitigate the impact of individual physical and mental impairments. The AbleGamers Center for Inclusive Play is also outfitted with a dedicated 3D printer room for in-house development and customization of assistive gaming technologies, as well as a studio for charitable livestream events and production of video content.
The AbleGamers Center for Inclusive Play was recently featured on a CBS News special about disabled gamer Christie Moyer, whose cerebral palsy had stopped her from enjoying her favorites games: The Elder Scrolls V: Skyrim, DOOM and Halo. An AbleGamers consultation helped restore her ability to game, using a combination of a customized touch keyboard originally designed for graphics design artists and a 3D rudder foot panel controller.
If you would like to arrange an interview with AbleGamers Executive Director Mark Barlet or Chief Operations Officer Steven Spohn via email, telephone or Skype, please contact Mario R. Kroll and CJ Melendez at pr@uberstrategist.com.
About The AbleGamers Foundation
The AbleGamers Foundation is a 501(c)(3) charity that wields the power of video games to break down the barriers of economic and social isolation for people with disabilities. Through received support and donations, AbleGamers provides disabled gamers with assistive technologies (including their Expansion Pack program) that allow those with limited real-world mobility to experience what it is like to walk, run, climb, drive and even fly - in a virtual world.
Via their Includification initiative, AbleGamers additionally advises developers and publishers on how to best incorporate accessibility options so that their video game titles may reach and appeal to the widest and most diverse audience possible. To read AbleGamers articles, or to find out how your support or donations can help them positively impact an even greater number of individuals with disabilities, please visit www.ablegamers.com.
About SSB BART Group
For two decades, SSB has provided technology accessibility compliance solutions for corporations, government agencies and leading educational institutions. SSB's solutions ensure conformity with relevant laws, standards and guidelines, including the ADA, WCAG, CVAA, AODA, Mandate 376 and Section 508 requirements. With a comprehensive suite of products and services designed to support effective, long-term accessibility programs, SSB helps clients address the full scope of accessible technology regulations with software, consulting and training to ensure compliance in desktop, mobile and electronic document systems. The firm's Accessibility Management Platform (AMP) is a turn-key, web-based solution that delivers a scalable infrastructure to manage accessibility across the entire organization and development life cycle. In addition to software, SSB provides a full scope of accessibility compliance services, including auditing, help desk support, compliance monitoring, training, design and development, document and multimedia solutions, policy and program development, staffing, and assistive technology scripting. Nearly half of SSB's Accessibility Services team members are individuals with disabilities, making them uniquely qualified to identify and develop working solutions to accessibility challenges. It is also the only organization of its kind that is an advisory partner to the U.S. Access Board, Federal Communications Commission, World Wide Web Consortium, and other regulatory and standards-developing organizations. The firm is dedicated to ensuring its solutions not only meet those regulatory standards, but also really work for the people intended to benefit from them.
Image Available: http://www.marketwire.com/library/MwGo/2017/4/25/11G136842/Images/IMG_4044-aff61846f93b8e3cb22eb6dc3635f2c1.JPG
Image Available: http://www.marketwire.com/library/MwGo/2017/4/25/11G136842/Images/IMG_3994-472a28e2d5149f6b8617796d127c0add.JPG
Image Available: http://www.marketwire.com/library/MwGo/2017/4/25/11G136842/Images/IMG_4012-b2dee0f623ad9ff897eeb4ef7cbec407.JPG
Image Available: http://www.marketwire.com/library/MwGo/2017/4/25/11G136842/Images/AbleGamers_Chief_Operations_Officer_Steven_Spohn-4ee9cdd59f85a772ae1db101377e1f44.jpg
Image Available: http://www.marketwire.com/library/MwGo/2017/4/25/11G136842/Images/Level_Access_co-founder_and_CEO_Timothy_Springer-3c9954d9c22299daaba478cccceb89d0.jpg