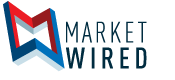 In Ovations Holdings, Inc. Announces Its Next Stage of Growth
/EINPresswire.com/ -- NEW YORK, NY--(Marketwired - Apr 25, 2017) - In Ovations Holdings, Inc. (OTC PINK: INOH) is pleased to report that we have concluded our meetings in Florida with Aquarius Brands, through its subsidiary AWS, whose clientele sports some of the largest Fortune 500 companies in the U.S.
In Ovations Holdings, Inc. is pleased to report that the Company has concluded meetings in Florida with Aquarius Brands and is announcing that Reid Goldstein, Aquarius Brands' Executive Vice President, has joined INOH's Marketing Advisory Committee. Also, Mark Goldberg and Rosendo Alvarez III have joined the Marketing Advisory Committee of Aquarius Brands through its subsidiary Atmospheric Water Solutions.
Reid Goldstein stated, "We are very excited to be working together with INOH to bring our unique and patented purified water generating products to the water-stressed areas around the world, including Africa, Latin America and the Caribbean. Contaminated drinking water can be deadly, as major outbreaks of Cholera and other diseases are unfortunately commonplace in many countries. We have a solution to this and will be working together with INOH to help solve the problems wherever we can."
INOH will be releasing more information on this in the coming weeks, including the listing of Fortune 500 companies and other prestigious clients of Aquarius Brands.
ABOUT:
AWS is a wholly owned subsidiary of Aquarius Brands™, a group of companies specializing in water generation, conservation and education for homes, businesses, hotels, restaurants, schools, utility companies and more. Aquarius Brands™ products include AWS AquaBoy® air to water generators™, Boomerang™ high-capacity compact bottling machines™, Retrax solar solutions™ and DroughtBuster™ water saving devices. INOH is a minority owner of Aquarius Brands.
In Ovations Holdings, Inc., through its subsidiary, Electro Verde Inc., entered into a marketing distribution agreement with Seychelle Water Environmental Technologies, Inc. which manufactures and supplies revolutionary water filtration systems featuring breakthrough technology, most notably, Ionic Adsorption Micro Filtration. Seychelle is a prominent company in the fast-growing water filtration industry, who markets a complete line of top-quality portable water filtration products and brands in North America and worldwide. The company is a minority owner of Atmospheric Water Solutions, ( Aquarius Brands) a company involved in water purification. The Company is also engaged in identifying and engaging in other business opportunities for purposes of diversification and revenue generation.
Safe Harbor Statement:
Under the Private Securities Litigation Reform Act of 1995: This press release may contain certain statements that are not descriptions of historical information, but are forward-looking statements within the meaning of Section 27A of the Securities Act of 1933 and Section 21E of the Securities Exchange Act of 1934. These forward-looking statements refer to matters that involve risks and uncertainties. Such statements reflect management's current views and are based on certain assumptions. Actual results could differ materially from the assumptions currently anticipated.