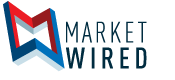 Ecom Products Group Announces the Launch of Shop New York
/EINPresswire.com/ -- NEW YORK, NY--(Marketwired - Apr 24, 2017) - Andrew Waters, Executive Chairman of Ecom Products Group Corporation ("EPG" or the "Company") (OTC PINK: EPGC), announced today the launch of another platform to better serve the company's clients. This is the first in a series of product launches the company has planned over the next several months.
Chinese based e-commerce platform, International Brands Direct Limited (IBD), which is part of the Ecom Products Group (EPG), is launching its latest Shop Abroad destination, Shop NYC, which markets and builds brand awareness of key shopping destinations and brands in New York City to independent Chinese travelers.
Following the success of Shop LA, which was recently launched with Rodeo Drive, The Grove, Santa Monica Place and South Coast Plaza among its participating members, Shop NYC is IBD's latest US offering to Chinese consumers, with Shop Florida, Shop SF and Shop Las Vegas to follow. Shop NYC boasts participating shopping destinations such as Bloomingdale's, Macy's, Westfield, Century 21 and Woodbury Common. http://www.shopibd.cn/travel/region/view/id/17
Up to 60 % of Chinese consumers still buy their international luxury & aspirational brands offshore. Heritage, uniqueness, and authenticity of the products are their major concerns. To capture this growing opportunity, IBDSHOP.COM was created to help retailers directly connect with millions of savvy Chinese customers without losing control of their brand. IBD is also a cost-effective solution for retailers who have limited presence in China and need to connect and communicate to millions of Chinese consumers in tier 2, 3 and 4 cities.
IBD is both a brand building and sales tool, reaching millions of target consumers daily and can drive brand awareness and attract travelling consumer to retail brands or provide an online sales platform to connect and transact with Chinese consumers.
EPG's Chairman Andrew Waters emphasizes: "Both retailers and Chinese consumers want to connect and are hesitant to sell and buy on the major portals in China due to concerns over brand destruction and product authenticity. We help connect the dots by bringing unique luxury brands to Chinese shoppers and directing Chinese shoppers to stores and shopping destinations around the world when they travel."
Mr. Waters also stated: "This is part of our overall platform development as we continue to deploy products and solutions that serve our clients. With the US being such a large market geographically, we are intending to follow through with three more Shop Abroad cities within the next quarter, as well as launching our IBD USA e-commerce platform that allows unique European and UK brands to sell directly to consumers in the States. These are very exciting times."
Contacts:
US: Keith Holloway (keith@shopepg.com)
UK: Wing-Yun Wong (wy.wong@shopepg.com)
ABOUT IBDSHOP
Introducing IBDSHOP.COM: a luxury and aspirational brand shopping and e-commerce website targeted at aspirational American and Chinese consumers looking for international brands.
IBDSHOP.com is a fashion related e-commerce platform owned by Ecom Products Group (www.shopepg.com) and is an Internet luxury shopping and travel platform for unique and aspirational fashion & design brands around the world. IBDSHOP links aspirational and International brands to Chinese and American consumers and allow the consumers to connect with these brands even if the brand is not present in China or the States. IBD also allow Chinese and American consumers to understand and be introduced to new brands and to buy brands that are not available in or have limited distribution in their home country. IBD also help Chinese consumers know where to buy these brands when they travel abroad as may decide on where to shop and stay well before they leave China. IBD launched its first Shop Abroad destination, Shop London in early 2016 which includes all the major shopping destinations and department stores such as Bond Street, Regent Street, Sloane Street, Covent Garden, Duke of York Square, Selfridges, Liberty and Browns.
IBD has a full-service marketing team to manage marketing campaigns for the IBD platform on behalf of participating retailers, provide in house and exclusive editorial on fashion and shopping advice from what to buy and where to stay, and IBD can also offer official account management on Weibo and We Chat, along with various digital & offline marketing in Chinese. IBD also works closely with Baidu International and China Union Pay to provide the most relevant data marketing services.
IBD's Core Functions Include
IBD Shop Abroad: Drive traffic to assigned shopping destination for Chinese consumers when travelling abroad
IBD Brand Showcase: Establish market entry for retailers and build brand awareness among millions of targeted Chinese consumers
IBD Shop China: Provide a platform for Chinese shoppers to buy unique affordable luxury brands that are currently not widely available in China
IBD Shop USA: Provide a platform for American shoppers to buy unique affordable luxury brands that are currently not widely available in the States.
About Ecom Products Group
Ecom Products Group is a marketing, logistics and technology company with offices in London, Shanghai, New York and Florida. The company identifies strategic partner companies that can utilize EPG's resources to expand their business footprint into other cross boarder markets. EPG is positioned both in a high growth sector and has resources in place to service the high growth markets in the USA and China.
For more information about Ecom Products Group, visit the website www.ShopEPG.com. If you wish to be added to our mailing list, please email Keith@ShopEPG.com.
Forward-Looking Statements
This release contains "forward-looking statements". "Forward-looking statements" describe future expectations, plans, results, or strategies and are generally preceded by words such as "may," "future," "plan" or "planned," "will" or "should," "expected," "anticipates," "draft," "eventually" or "projected." You are cautioned that such statements are subject to a multitude of risks and uncertainties that could cause future circumstances, events, or results to differ materially from those projected in the forward-looking statements, including the risks that actual results may differ materially from those projected in the forward-looking statements because of various factors, and other risks. At the time of this release the Company lacks the financial capabilities to meet its financial obligations and its management expects to dilute the Company's shares to raise the necessary operating capital. Based upon industry standards the Company would be considered highly speculative and lacks any competitive advantage over its competition. Additional risks you should consider are that this list is limited and additional risks not mentioned may apply: failure to meet the Company's financial and contractual obligations, you should consider these factors in evaluating the forward-looking statements included herein, and not place undue reliance on such statements. Furthermore, no information in this press release should be considered as any indication whatsoever of the Company's future revenues, operating results or stock price.

EIN Presswire does not exercise editorial control over third-party content provided, uploaded, published, or distributed by users of EIN Presswire. We are a distributor, not a publisher, of 3rd party content. Such content may contain the views, opinions, statements, offers, and other material of the respective users, suppliers, participants, or authors.