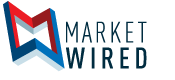 National Aviary, Pittsburgh International Airport partner to welcome Birdly(R): Virtual reality machine allows participants to fly like a bird
Now Anyone Can Fly: Birdly Exhibit to Coincide with Start of Busy Travel Season, New Nonstop Routes
/EINPresswire.com/ -- PITTSBURGH, PA--(Marketwired - April 24, 2017) - Birdly, a new full-body virtual reality experience that gives the sensation of flying, swoops into the National Aviary as part of a permanent exhibit opening April 20 in partnership with Pittsburgh International Airport.
Hailed by CNET as "hands-down the best VR experience yet," and newly launched in North America, just two Birdlys have landed -- at the National Aviary and The Tech Museum of Innovation in San Jose.
"The experience is very unique and highly realistic," said National Aviary Executive Director Cheryl Tracy. "The ability to fly is one of the characteristics that sets birds apart, and most of us have at one time in our life wished we could experience what it would be like to fly freely through the air. The Birdly experience is a perfect fit with our mission as we engage visitors through experiences that inspire in them a connection to birds and to the natural world."
Birdly riders lie on the simulator chest down. Riders flap their arms using hinged wings, controlling direction and speed of their travel. A fan simulates headwinds and flying speed. Motors and actuators tilt and dip the flyer's body in response. An HTC Vive headset provides visuals and head-tracking, taking flyers over a virtual New York City.
The sensory-motor coupling essentially tricks the brain. Between the motion, wind, sound and visuals, riders are effectively flying -- vertigo and all. A large monitor allows spectators to witness what the rider is experiencing -- and spectators tend to have just as much fun.
"We are happy to partner with the National Aviary for this high-tech exhibit as we work to bring more of Pittsburgh's cultural scene into the terminal," said Paul O'Rourke, Senior Vice President of Marketing and Communications, Allegheny County Airport Authority. "With Birdly, and the launch of several new nonstop routes on ultra-low cost carriers, now anyone can fly."
Pittsburgh International Airport is the exhibit's presenting sponsor and Birdly will travel to the airport from May 22-25 to coincide with the busy summer travel season. Pittsburgh International is only the ninth airport in the country to have all three ultra-low cost carriers, including Allegiant, Frontier, and Spirit, and offers a wide-range of nonstop options on legacy carriers to the ultra-low cost. The options accommodate all types of budgets.
The exhibit will travel to both Pittsburgh International and Allegheny County airports several more times this year. The partnership will enhance the Authority's sense of place initiative for visitors by connecting the airport with the region it serves and partnering with important institutions, such as the National Aviary.
Along with the chance to experience flight, visitors at the National Aviary or Pittsburgh International Airport will also learn about the science of flight. How and why do birds fly? And how do airplane flight physics compare? Visitors also learn about challenges faced by birds, and some of the creative solutions to protect birds, and ourselves, as we share the same habitats.
Birdly was invented by Swiss startup SOMNIACS. An early prototype debuted in 2015. The National Aviary's Birdly is an enhanced version, recently introduced in Asia and Europe. D3D Cinema of Chicago is offering Birdly for sale and rent to museums, amusement parks, entertainment centers, and event producers.
At the National Aviary, the experience will be offered daily in timed increments. The cost is $8 per flight. For more information visit www.aviary.org/fly.
About the National Aviary:
The National Aviary is America's only independent indoor nonprofit zoo dedicated exclusively to birds. Located in West Park on Pittsburgh's historic North Side, the National Aviary's diverse collection comprises 500 birds representing more than 150 species from around the world, many of them threatened or endangered in the wild. The National Aviary's large walk-through exhibits create an intimate, up-close interaction between visitors and free-flying birds, including opportunities to hand-feed and to meet many species rarely found in zoos anywhere else in the world. For more information, log on to www.aviary.org.
About Allegheny County Airport Authority:
Allegheny County Airport Authority, which manages Pittsburgh International Airport and Allegheny County Airport, is committed to increasing air service, improving customer service and inspiring growth in the Pittsburgh region. Its 2016 Annual Report detailing growth and improved financial position can be found at www.flypittsburgh.com/AR16.
Pittsburgh International Airport serves more than 8 million passengers annually on 16 carriers. During the past two years, the airport has increased its nonstop destinations more than 80 percent to include 68 airports. Air Transport World named Pittsburgh International its 2017 Airport of the Year. Travel + Leisure and Conde Nast both named Pittsburgh International a Top 10 Domestic Airport in 2016. In addition, TripAdvisor ranked Pittsburgh International Airport a Travelers' Choice Favorite for Shopping in 2016.
About Birdly®:
Built by Swiss start-up SOMNIACS, an early prototype of Birdly debuted at the Sundance Film Festival in 2015. SOMNIACS took the system on the road from SXSW to Computex, where it was met with long lines and created significant buzz. The enhanced Birdly was introduced recently in Asia and Europe and has been launched in North America by D3D Cinema, a Chicago company specializing in immersive experiences, from content production to giant screen and dome cinema design.

EIN Presswire does not exercise editorial control over third-party content provided, uploaded, published, or distributed by users of EIN Presswire. We are a distributor, not a publisher, of 3rd party content. Such content may contain the views, opinions, statements, offers, and other material of the respective users, suppliers, participants, or authors.