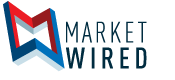 Spirax Sarco to speak at the Food Automation and Manufacturing Conference 2017
Bernie Sapp, National Food and Beverage Manager for Spirax Sarco
Click here for high-resolution version
/EINPresswire.com/ -- BLYTHEWOOD, SC--(Marketwired - April 18, 2017) - Spirax Sarco, the leader in products and services for steam system management, announces today that the company's National Food and Beverage Manager, Bernie Sapp, will be speaking at the Food Automation and Manufacturing Conference. This conference is taking place at the Naples Grande Beach Resort, Naples Florida on Sunday, April 23 - 26, 2017.
Mr. Sapp will be sharing his presentation titled 'How Healthy is your Steam System' on Tuesday, April 25, 2017, in the Solutions Theater - Track A, Acacia 1. The session will be 30 minutes, and the audience will learn the top five ways food and beverage companies can improve their plant's steam system.
"I am extremely pleased to be speaking about this topic to such a captivated audience, and I always welcome the opportunity to share my knowledge and best practices as they apply to this industry, my peers, and customers," said Bernie Sapp.
The 2017 Food Automation and Manufacturing Conference brings food and beverage processors and suppliers together to gain valuable information on the latest trends and technologies in manufacturing, automation, sustainability, and food safety. It provides a unique forum for world-class speakers presenting essential solutions and educational sessions on a variety of topics for food and beverage manufacturers. This gives attendees an important opportunity to re-energize their careers in a casual, highly productive networking event.
About Spirax Sarco, Inc.
For engineers around the world, Spirax Sarco is synonymous with excellence in steam system management. We offer the industry's most extensive range of products and services, coupled with expertise based on over a century of practical application across a variety of industries. In short, we create the solutions that set the benchmark for steam-using organizations worldwide, working alongside them to improve productivity, save energy and reduce waste.
Our commitment to customers is supported by over 1,100 dedicated engineers, a direct sales force in 55 countries worldwide, through which we serve customers in around 100 countries and complemented by substantial investment in state-of-the-art locally based manufacturing. Our aim is to help customers build a sustainable and profitable business, using their country and industry insight to tailor solutions precisely to their needs. Further information can be found at www.spiraxsarco.com/global/us.
Image Available: http://www.marketwire.com/library/MwGo/2017/4/17/11G136006/Images/SAPP_Photo-bc85ff0bed20a78bbfcb5dcadbf48676.jpg