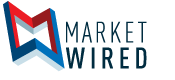 MRC London 2017: Whitepages Pro CEO and Senior Manager to Share Tips for Reducing Checkout Friction
/EINPresswire.com/ -- LONDON, UNITED KINGDOM--(Marketwired - Apr 18, 2017) -
WHO: Whitepages Pro CEO Rob Eleveld and Senior Manager Spencer McLain will lead a session and roundtable, respectively, detailing global consumer identity data strategies to speed good customer orders through the eCommerce queue at MRC London 2017 being held in London, UK, March 24-26, 2017.
WHAT: Now that a majority of consumers can now be linked to a mobile phone number, merchants have a powerful new opportunity to use mobile data as a means to verify customer authenticity. In a session at MRC titled "Mobile as a Unique Identifier," Eleveld will detail ways retailers can leverage mobile data in their fraud strategies. Attendees will learn which mobile phone risk signals are strong indicators of fraudulent orders, how to create linkages between a mobile phone and additional identity data elements, and more.
McLain will expand on this strategy in the roundtable titled "Other Data Sources." He'll join experts from Trust Vesta and Ravelin to explore complementary data sources for fraud platforms that augment real-time or manual order reviews. Attendees will learn the benefit of a layered identity evaluation process.
Brand name retailers such as GoPro, Microsoft and Under Armour trust Whitepages Pro (booth #26) global consumer identity verification data to help ensure that customer orders are legitimate.
WHEN: The "Mobile as a Unique Identifier" session and the "Other Data Sources" roundtable are both being held Wednesday, April 26, 2017 at 14:15-15:00 BST.
WHERE: MRC London (March 24-26), Park Plaza Westminster Bridge, London, UK
About Whitepages Pro
Whitepages Pro provides businesses with global identity verification solutions that help companies identify legitimate customers, prevent fraudulent transactions, and smooth new customer account creation. The Whitepages Pro Identity Graph database, which includes more than 5 billion global identity records, delivers unparalleled coverage, accuracy, and performance in identity verification. Businesses of all sizes including Microsoft, Western Union, Under Armour, Priceline, and American Airlines use Whitepages Pro data to mitigate risk and improve the customer experience.
Whitepages and Whitepages Pro are registered trademarks of Whitepages, Inc. All other trade names, trademarks and registered trademarks are the property of their respective owners.

EIN Presswire does not exercise editorial control over third-party content provided, uploaded, published, or distributed by users of EIN Presswire. We are a distributor, not a publisher, of 3rd party content. Such content may contain the views, opinions, statements, offers, and other material of the respective users, suppliers, participants, or authors.