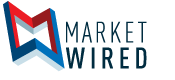 Pure To Recruit Existing Shareholders Participation in Preferred Stock Dividend
/EINPresswire.com/ -- LAS VEGAS, NV--(Marketwired - Apr 13, 2017) - Pure Hospitality Solutions, Inc. (OTC PINK: PNOW), the developer of multiple and diverse business ventures, relevant to Central America and the Caribbean, announced today, that the Company will launch an information campaign, aimed at existing PNOW shareholders, to inform them of a pending deadline to participate in the upcoming preferred stock dividend (Ex-Dividend Date - May 10th, 2017).
"We have identified a few thousand existing shareholders who can potentially participate in the May 10th preferred stock dividend offering, who do not presently meet the minimum holding requirements," stated Melvin Pereira, President and CEO of Pure Hospitality Solutions. "We believe that it is in the best interest of all shareholders, to ensure that each of these individuals, have the opportunity to secure and protect their long-term interest in Pure."
Management is launching this campaign, with the primary intent of communicating with its shareholders whom do not currently meet the threshold of owning 1.2 million shares of the Company's common stock. Management's goal is to level the playing field and ensure that all existing and long-term shareholders have an opportunity to receive the preferred stock dividend. To achieve this end, the Company will leverage, "digital marketing, direct phone calls, emails, and direct mailings to those shareholders not meeting the minimum holding requirements," continued Mr. Pereira.
"To be clear, this campaign is not a marketing push toward the general public. Could the marketplace possibly benefit from opportunists looking to participate in the preferred stock dividend offering? Quite possibly, in the short term... yes. Is that our agenda? No, it is not! We are purely committed to providing value to our long-term shareholders."
"We are keenly interested in making sure that all of our long-term, committed shareholders, are covered by the blanket of protection that this preferred stock dividend offers. We are firmly committed to this action."
The 'Ex-Dividend Date,' which is the date whereby shareholders of record must hold a minimum of 1.2M shares of PNOW common stock in order to receive the preferred stock dividend, has been set to May 10th, 2017. If the Company's information campaign is successful, it will help to reshape the current capitalization of the Company; affording Pure better positioning as an SEC fully-reporting company when the upgrade concludes.
About Pure Hospitality Solutions, Inc.
PURE, through its developed or acquired assents and subsidiaries, operates multiple business ventures throughout Central America and the Caribbean, promoting opportunities for tourism to the Region.
Meso Numismatics is the Company's emerging numismatic company. The Company has a global inventory of coins and bank notes, and specializes in pieces from Central America and parts of the Caribbean. The Company has rare and exquisite inventory available for sale at www.MesoCoins.com, as well as Heritage Auctions, Lyn Knight Auctions and Stacks Bowers Auctions.
Oveedia offers proprietary technology, marketing solutions and branding services to hotel operators and condominium owners, primarily in Central America and the Latin countries, intent on building competitive operations in the areas of online marketing and hotel internet booking engine services; becoming the Central American-Caribbean online travel hub.
Related Links:
Pure Hospitality Solutions, Inc. Pinterest
Pure Hospitality Solutions, Inc. Facebook
Pure Hospitality Solutions, Inc. Twitter
Pure Hospitality Solutions, Inc. Google +
Pure Hospitality Solutions, Inc. LinkedIn
Pure Hospitality Solutions, Inc. Investors Hangout
Oveedia Google +
Meso Numismatics
Read more: http://www.nasdaq.com/press-release/pure-announces-minimum-holding-requirements-for-preferred-stock-dividend-participation-20170404-00740#ixzz4dmjya9uF
Safe Harbor Statements in this news release that are not historical facts, including statements about plans and expectations regarding products and opportunities, demand and acceptance of new or existing products, capital resources and future financial results are forward-looking. Forward-looking statements involve risks and uncertainties which may cause the Company's actual results in future periods to differ materially from those expressed. These uncertainties and risks include changing consumer preferences, lack of success of new products, loss of the Company's customers, competition and other factors discussed from time to time in the Company's filings with the Securities and Exchange Commission.
Contact:
Team PURE
IR Div. (800) 889-9509