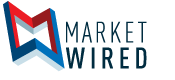 American Leisure Holdings Releases 2016 Annual Report as GG Media Networks Identifies Strategic Relationships with eSports Industry Influencers
/EINPresswire.com/ -- LAS VEGAS, NV--(Marketwired - Apr 13, 2017) - American Leisure Holdings, Inc. (OTC: AMLH) would like to notify shareholders that Christian Bishop is now recognized by OTC Markets as the Company's CEO and has turned over account credentials and admin privileges accordingly.
Mr. Bishop has arranged for the Company's 2016 annual report to be posted under filings and financials and will be available to shareholders sometime today, if not already available at the time of this release. Mr. Bishop and execs will continue to facilitate corporate transparency and shareholder accessibility as GG Media Network prepares for several updates regarding operations and strategic alliances in the eSports global market.
Bishop has been in New York attending the Cynopsis World eSports Summit and taking advantage of the ample networking opportunities. This presents an excellent opportunity for GG Media Networks to reach out and develop lasting relationships and partnerships with many key leaders within this quickly growing industry. The company has engaged in discussions with SuperData, Turner Sports, Twitch.tv, Intel, and several professional teams.
CTO and Creative Director, David Mullins, shared with us, "We here at GG Media Networks look forward to diving deeper into the fruits of these efforts in the future. We're excited to be gaining even more momentum and recognition within the eSports community. It's amazing how quickly the eSports industry is expanding and how excited others within the industry are to begin collaborating with us on our many projects. More importantly, our team is thrilled to soon be able to let the world know what some of these projects are."
He continues, "This will definitely be an exciting month for us over here and assuredly for many others at home. Our dreams for the past decade are becoming a reality more and more every day. Thanks to everyone out there supporting us, because that is really what this is all about for us here at GG Media Networks and GG Studios. Without the fans and supporters, none of this would have come into fruition and we can't wait to share our dreams with everyone else out there in the coming weeks."
FOLLOW GG STUDIOS on Twitter: @GGMediaNetwork
FOLLOW CEO Christian Bishop on Twitter: @mrcbishop
Official Website: www.ggmedianetwork.com
SAFE HARBOR: Statements about the Company's future expectations and all other statements in this site other than historical facts, are "forward-looking statements" within the meaning of Section 27A of the Securities Act of 1933, Section 21E of the Securities Exchange Act of 1934, and as that term is defined in the Private Securities Litigation Reform Act of 1995. The Company intends that such forward-looking statements be subject to the safe harbors created thereby. The site information contains information relating to the Company that is based on the beliefs of the Company and/or its management as well as assumptions made by and information currently available to the Company or its management. When used in this site, the words "anticipate," "estimate," "expect," "intend," "plans," "projects," and similar expressions, as they relate to the Company or its management, are intended to identify forward-looking statements. Such statements reflect the current view of the Company regarding future events and are subject to certain risks, uncertainties and assumptions, including the risks and uncertainties noted. Should one or more of these risks or uncertainties materialize, or should underlying assumptions prove to be incorrect, actual results may vary materially from those described herein as anticipated, believed, estimated, expected, intended or projected. In each instance, forward-looking information should be considered in light of the accompanying meaningful cautionary statements herein. Factors that could cause results to differ include, but are not limited to, successful performance of internal plans, the impact of competitive services and pricing and general economic conditions.
Federal securities laws, such as Rules 10b-5 and 15c2-11 of the Securities Exchange Act of 1934 ("Exchange Act") as well as Rule 144 of the Securities Act of 1933 ("Securities Act"), and state Blue Sky laws, require issuers to provide adequate current information to the public markets. With a view to encouraging compliance with these laws, OTC Markets Group has created these OTC Pink Basic Disclosure Guidelines. We use the basic disclosure information provided by OTC Pink companies under these guidelines to designate the appropriate tier in the OTC Pink marketplace: Current, Limited or No Information. OTC Markets Group may require companies with securities designated as Caveat Emptor to make additional disclosures in order to qualify for OTC Pink Current Information tier.

EIN Presswire does not exercise editorial control over third-party content provided, uploaded, published, or distributed by users of EIN Presswire. We are a distributor, not a publisher, of 3rd party content. Such content may contain the views, opinions, statements, offers, and other material of the respective users, suppliers, participants, or authors.