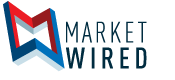 SyncPal: The First Generation of Broadcast Immersive Commercial Products
CEO INTERVIEW: "Other companies with these types of products have been acquired from larger companies for $1B or more."
/EINPresswire.com/ -- GRASS VALLEY, CA--(Marketwired - Apr 12, 2017) - Simlatus Corporation (OTC PINK: SIML) -- announces today that the SyncPal product was placed with a major broadcast studio for beta-testing and is the first of several immersive products the company will market starting this month.
The company Chief Executive Officer had a one-on-one interview with Uptick Newswire on April 10, 2017. The interview can be downloaded at https://upticknewswire.com/ceo-gary-tilden-talks-long-term-value-of-simlatus-corp
Simlatus Corporation designs, manufactures and sells commercial audio and video broadcast equipment worldwide, and has prestigious customers such as CBS, NBC, ABC, FOX, ESPN and DIRECTV. Our customers are asking for a product that they can operate from their smart-phone, and one that offers them the ability for quality control during a live broadcast feed. Keep in mind that we have some of the most talented engineers and immersive technology experts as part of our design team.
Simlatus went public to raise capital for our newer products, the SyncPal and the Immersive Broadcast System. Our company has experienced a technology shift in the past 3 years, and our customers are still using our products that have been sold to them over the past 18 years. Although the industry is growing both economically and demographically, our value is in the strong customer relations we have established.
We currently sell 55 commercial products that are purchased in small quantities by all of our customers, and we need to maintain the old product line as our responsibility to them so they can support their public broadcast needs.
SyncPal provides the studio the means to correct any audio or video sync problems via a smart-phone. The technology is very complicated, and we made it simple, fast and convenient for the studio to correct the movement of the person's mouth with the sound so they are in sync. In short, our product corrects a problem worldwide that occurs every day in the public broadcast industry.
In previous interviews I mentioned that all great companies have experienced hurdles in their lifetime. They are all successful today because they have great products that their customers want. Our customers want the SyncPal, and SyncPal is the first generation of immersive commercial products we will begin to sell. Our SyncPal will be ready for manufacturing next month, and our new marketing team is already establishing pre-orders. As crazy as it sounds, there are 10,000 studios that need the product. Many of the studios have multiple locations. We hope to hit a $30M revenue stream, while our goal is to move the public company to the New York Stock Exchange."
For more information visit: http://simlatus.com/product/syncpal/
ABOUT SIMLATUS: www.simlatus.com
Simlatus Corporation designs, manufactures and sells commercial audio and video broadcast equipment worldwide. The company has a current expanding revenue base in the broadcast industry with long-term national and international distribution. Our customers include large broadcast giants such as Warner Bros., CBS, NBC, ABC, FOX, ESPN and DIRECTV, as well as many smaller broadcast customers which include religious facilities, international broadcast facilities, colleges, and radio stations. The new Simlatus-IBS™ will allow the company to capitalize in the $150B growing industry of augmented/virtual reality.
Safe Harbor for Forward-Looking Statements: This news release includes forward-looking statements. While these statements are made to convey to the public the company's progress, business opportunities and growth prospects, readers are cautioned that such forward-looking statements represent management's opinion. Whereas management believes such representations to be true and accurate based on information and data available to the company at this time, actual results may differ materially from those described. The Company's operations and business prospects are always subject to risk and uncertainties. Important factors that may cause actual results to differ are and will be set forth in the company's periodic filings with the U.S. Securities and Exchange Commission.

EIN Presswire does not exercise editorial control over third-party content provided, uploaded, published, or distributed by users of EIN Presswire. We are a distributor, not a publisher, of 3rd party content. Such content may contain the views, opinions, statements, offers, and other material of the respective users, suppliers, participants, or authors.