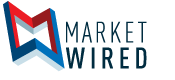 Morehouse Instrument Finds Perfect Balance Between Field Convenience And Laboratory Grade Precision with New Portable Force Calibrator
Morehouse Instrument has developed a new laboratory-grade force calibration system for the field. Its new Portable Benchtop Calibrator features a low-maintenance design that can go just about anywyhere.
Click here for high-resolution version
YORK, PA--(Marketwired - April 11, 2017) - To overcome the compromises of conventional field units, Morehouse Instrument designed its new portable bench top calibrator with maximum precision and convenience in mind. The result is a model loaded with all necessary force calibration tools in a portable package. "We managed to take our deep knowledge of force calibration in a lab setting and put it into a robust, low-maintenance, feature-rich design that you can take just about anywhere," notes Henry A. Zumbrun, President of Morehouse.
/EINPresswire.com/ -- According to Dr. Alireza Zeinali, Morehouse's Technical Director, "Most makers of universal calibrators require changing setups for calibrations in both compression and tension modes; however, our new unit can save time and calibrate in both modes by turning the handle clockwise for compression or counter-clockwise for tension." The Morehouse portable calibrator offers capacities up to 2000 lbf and can measure forces as small as 0.005 lbf. It has distinctive alignment bearings and adapters that when used with a Morehouse load cell will allow the user to finely control the force application close to the resolution of the load cell. Calibration and measurement capability will typically be better than 0.01% of applied when two or more Morehouse ultra precision load cells are used.
Versatility is evidenced by the ability to calibrate a wide range of force sensors. For instance, to calibrate a button load cell or an analog force gauge, the user simply pulls the latch and then slides the cross head up and down until the desired position is reached. Users can expand the system to accommodate shear web load cells, S-type load cells, force gauges, button load cells, beam load cells, and others. A quick-change tension member system enables the use of a variety of tension adapters. Calibration height can likewise be changed quickly.
The goal was to create a unit that could perform calibrations nearly anywhere, so customers could do their own work on-site without sending equipment out to another vendor. Morehouse's new calibrator comes in a rugged Pelican case with wheels, so users can roll it anywhere and start calibrating.
For more information, contact: Morehouse Instrument Company, 1742 Sixth Avenue, York, PA 17403, (717) 843-0081, Fax (717) 846-4193, www.mhforce.com, info@mhforce.com.
Morehouse Instrument Company: Since 1925, Morehouse has been committed to helping customers to lower measurement risk by lowering equipment uncertainties for force and torque. Today, Morehouse offers a wide range of force and torque calibration products, services, and training. In 2004, the company finished construction of its new force calibration lab, which features a 120,000 LBF Morehouse Dead Weight Machine that achieves the best possible calibrations for customers and at a fraction of the cost other primary calibration labs charge. In 2010 Morehouse finished construction of its primary torque calibration lab. The torque machine built by NPL gives Morehouse the privilege of being the second most accurate laboratory in the world for torque calibrations from 1 N-m through 2000 N-m (PTB has the lowest overall uncertainty).
Image Available: http://www.marketwire.com/library/MwGo/2017/4/11/11G135667/Images/4-a9cc86ce773bbee890e14f4fa48e5b17.jpg

Press Contacts:

Shirin Abayzi
Digital Marketing Manager
Morehouse
(717) 843-0081
Email contact


Dan Ditzler
Newton Associates
(610) 964-9300
Email contact