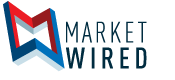 Progressive Web Apps Webinar Hosted by Magento Commerce, Gorilla Group & Mobify to Show Retailers How to Go Beyond Responsive and Win with Mobile
"Beyond Responsive: Adapting to the New Realities of Progressive Web Apps" to Feature Ecommerce Leaders
/EINPresswire.com/ -- CHICAGO, IL and NEW YORK, NY and VANCOUVER, BC--(Marketwired - Apr 11, 2017) - Ecommerce leaders Magento Commerce, Gorilla Group and Mobify have teamed up to produce a webinar on Progressive Web Apps, (PWAs) the evolution of web technologies that is enabling merchants to deliver app-like, contextual experiences on the mobile web. Retailers and brand managers will learn best practices to grow conversions and revenues, as well as challenges and mistakes to avoid with PWAs.
Attendees can register for "Beyond Responsive: Adapting to the New Realities of Progressive Web Apps," to be held Wed., April 12, 2017, at 8 a.m. PT. An on-demand recording will be sent to those who register but can't attend the live event.
While the previous standard of responsive web design delivered device-specific experiences without the cost and headache of developing native mobile apps, today's consumers expect more from the mobile web. PWAs can deliver app-like benefits such as speed, innovation and unprecedented interactions through mobile browsers, without requiring shoppers to download an app.
Presenters James Zetlen, frontend architect at Magento Commerce; Adam Brown, executive creative director at Gorilla Group; and Peter McLachlan, chief product officer at Mobify will cover:
The limitations of responsive design and how mobile is progressing to support the new, modern web experience purpose-built to support mobile moments
The anatomy of a PWA and how to leverage speed, context, and innovations for increased conversions and engagement
The challenges of producing PWAs, including skills required and tools for accelerating success
Learn more about PWAs and their role in the mobile customer journey by joining "Beyond Responsive: Adapting to the New Realities of Progressive Web Apps."
About Gorilla Group
Combining award-winning website design, development, strategy, post-launch managed services and hosting, Gorilla delivers innovative ecommerce solutions to B2B and direct-to-consumer brands across industries. Headquartered in Chicago, with offices around the world, Gorilla has unmatched expertise creating unique, functional shopping experiences that connect brands with their customers, producing better ROI through the digital channel. That's why Gorilla is a Smarter Species of Commerce.
About Mobify
Mobify is the #1 provider of Progressive Web Apps for eCommerce for retailers and brands that want to close the gap between desktop and mobile conversion rates, keep up with customer expectations and win loyal customer relationships. The Mobify platform delivers a unified customer experience across mobile web and apps, while building customer relationships through push notifications and store drivers. Leading global brands including Lancôme, Crabtree & Evelyn, Paula's Choice, Carnival Cruise Line, London Drugs, Burlington, PureFormulas, HEB, Superdry, Columbia, eXtra Electronics, and ThinkGeek generate extensive revenue through the Mobify Platform and rely on Mobify to grow their customer lifetime value. www.mobify.com

EIN Presswire does not exercise editorial control over third-party content provided, uploaded, published, or distributed by users of EIN Presswire. We are a distributor, not a publisher, of 3rd party content. Such content may contain the views, opinions, statements, offers, and other material of the respective users, suppliers, participants, or authors.